Insulation Upgrades
Save on insulation costs with our home insulation offers for all Manitobans
Heating your home can account for almost 60% of your energy bill. Making sure your home is adequately insulated is one of the most cost-effective ways to reduce your energy bills. Insulation keeps your home warm in the winter, and cool in the summer. 
We offer a variety of ways to support you in making insulation upgrades. 
CHOOSE THE OFFER THAT'S RIGHT FOR YOU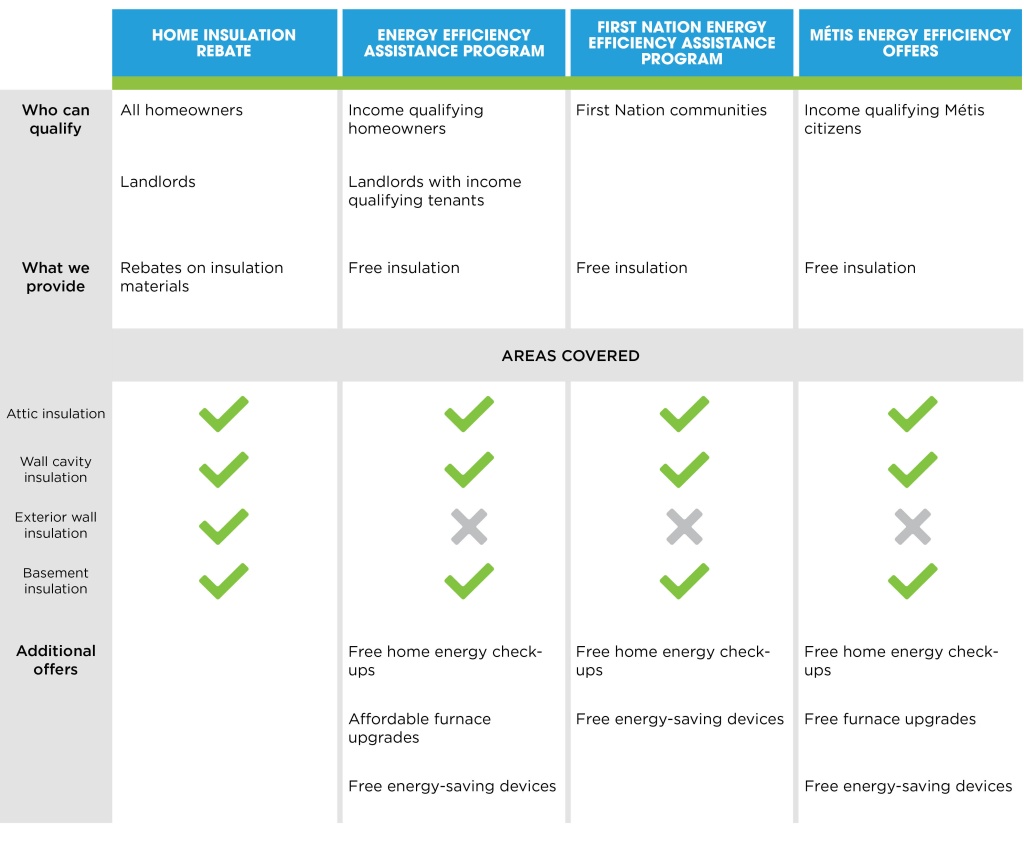 MORE HELP IS AVAILABLE
Is your insulation project part of an extensive home renovation that will significantly reduce your home's energy usage? Your project could qualify for our Home Energy Retrofits. 
You can finance qualifying upgrades with Manitoba Hydro's Home Energy Efficiency Loan. Not only can you choose your loan term, but your monthly payments are conveniently added to your energy bill. 
In addition to our offers, the Canada Greener Homes Initiative offers grants and loans for homeowners who implement energy efficiency upgrades. While the Canada Greener Homes Initiative and our programs offer rebates for energy efficiency upgrades, there are some differences and qualifying for one doesn't automatically qualify you for the other.

ARE YOU A BUSINESS OWNER?