Project feature: Rolling Acres Colony Farms Ltd.
HOW WE HELPED ROLLING ACRES THROUGH OUR CUSTOM ENERGY SOLUTIONS PROGRAM
Rolling Acres Colony Farms Ltd, located in Eden, was looking for support to replace their electric boilers with a bioenergy system using wood chips. They had expressed a strong desire to implement this type of project and we were able to help them turn their vision into a reality. Through our Custom Energy Solutions Program, we provided them with our very first financial incentive for the implementation of a large-scale biomass project in the province!
THE PROJECT
During the winter months, Rolling Acres had been using electric boilers to heat their truck shop and hog barn. The truck shop was equipped with an in-floor water heating system connected to two 150 kW rated boilers. The hog barn was heated with a combination of in-floor heat and radiators using hot water supplied by two 100 kW rated electric boilers. 
Initially, Rolling Acres had planned on purchasing a brand-new biomass system to make the switch from electric heating to bioenergy. Instead, they were able to significantly lower their project costs by modifying an old and decommissioned coal-fired boiler into a biomass boiler that could burn wood chips as its biomass fuel source. The wood chips are a by-product from a sawmill conveniently located within five miles of Rolling Acres and were purchased as a low-cost fuel option. 
The biomass boiler was only one component of this project. A solution for the storage and handling of the biomass material also had to be addressed. This biomass boiler system required significant space to store the wood chips, as well as to house the walking floor and conveyance system that moves the wood chips. As a result, a brand-new building had to be constructed. The walking floor uses hydraulic operated cylinders to push the wood chips along the floor to an auger feed system which transports the wood chips to the boiler.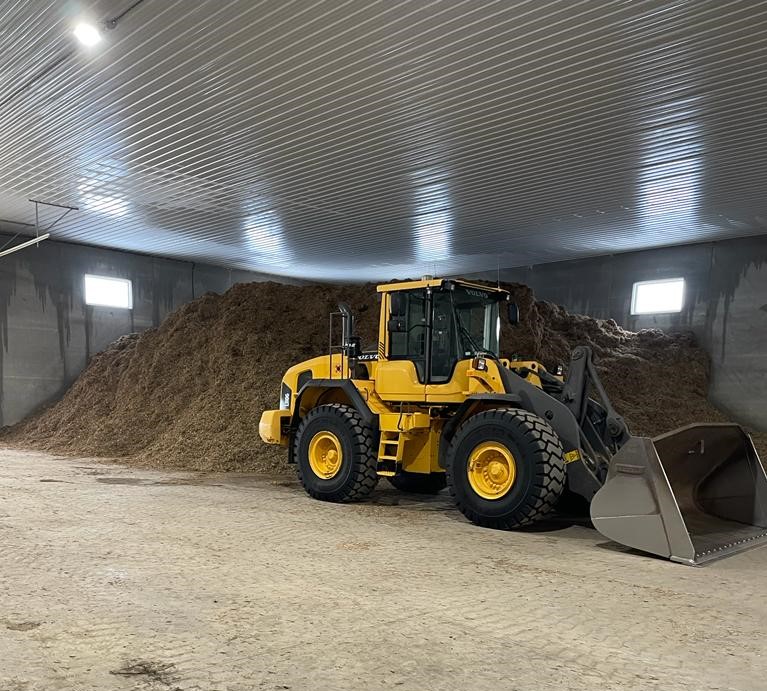 THE SAVINGS
Switching from electric boilers to a biomass boiler resulted in verified annual energy savings of over 750,000 kilowatt-hours (kWh). They can expect the savings associated with replacing their electric heating with bioenergy to be close to $47,000 annually.
Not only will they save energy and money on their annual energy bills, we were able to provide Rolling Acres with an incentive of $112,700 following the program's thorough measurement and verification procedures.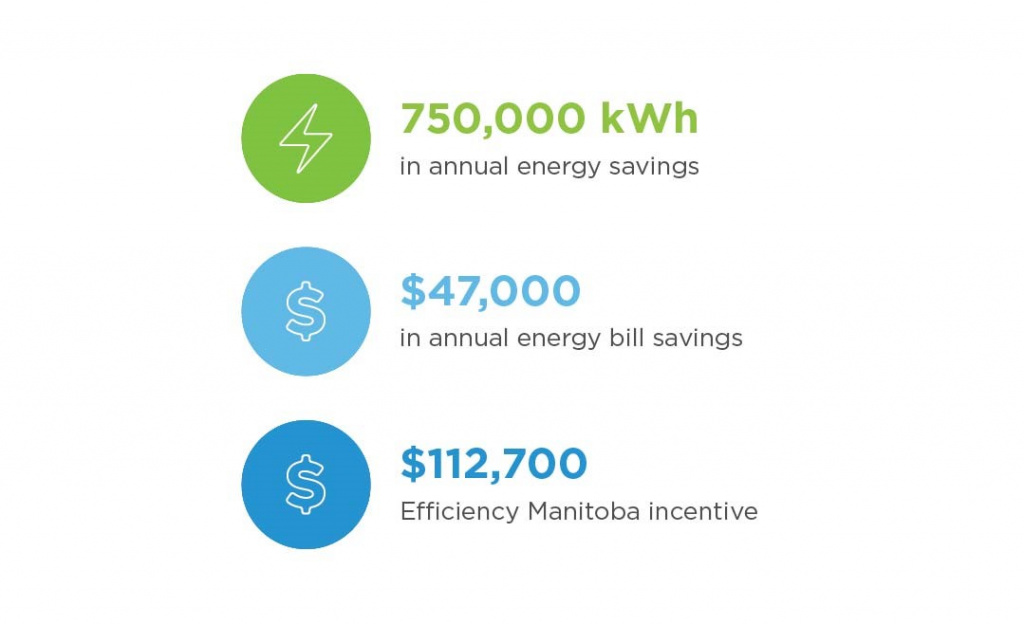 "We're very happy to have had our new biomass heating system up and running last January. When we approached Efficiency Manitoba about this project, they were eager to provide support and were there to answer our questions. The heating system is working excellently, and we've already seen the benefits and savings on our energy bills. Our hope is to expand this system to heat residences on the colony in the future."

Johnny Hofer
Member of Rolling Acres
ARE YOU LOOKING TO MAKE YOUR FACILITY MORE ENERGY EFFICIENT?
If you're interested in making your industrial, commercial, or agricultural facility more energy efficient, we're here to help. We have the expertise to help you identify energy-saving opportunities and financial incentives to help you implement your project.
---