PROJECT FEATURE: KROEKER FARMS
HOW WE HELPED KROEKER FARMS PUT A CHILL ON THEIR ENERGY BILL
Kroeker Farms, located in Winkler, is Canada's largest grower of organic potatoes. Environmental sustainability is one of the company's core values and they believe that "the future is growing more using less." Striving to be more efficient in the use of all resources, Kroeker Farms reached out to us to see how we could help make their potato storage sheds more energy efficient, and we were happy to help! Through our Custom Energy Solutions Program, we were able to provide them with technical expertise and financial incentives to assist in the implementation of their energy efficiency project.
THE PROJECT
Each fall, Kroeker Farms harvests their potato crops and loads the potatoes into storage sheds. On average, the sheds hold about 70,000 100-pound bags of potatoes. The storage sheds are equipped with ventilation systems to cure/cool the potatoes and store them until they're shipped away for processing. Ventilation is required throughout the storage season to maintain proper temperature and humidity conditions, which is critical to product storage and quality.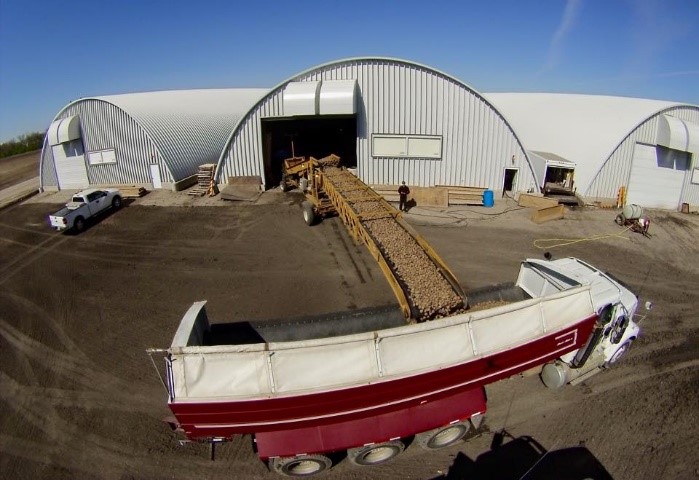 The typical potato shed is continuously ventilated by fixed speed fans with little to no air control, even after the potatoes reach optimum temperature. Most recently, Kroeker Farms upgraded the ventilation system controls in their North Peters sheds by installing variable frequency drive (VFD) controls on eight 15 hp and four 5 hp fans. Installing VFD fans in operations like this can significantly reduce energy consumption as the fans operate at a greatly reduced speed for most of the year.  
"As a company, we're always striving to be more energy efficient and environmentally friendly. Installing VFDs has made a huge impact when it comes to reducing our energy consumption and protecting the environment."

Wayne Rempel
CEO & President, Kroeker Farms
THE SAVINGS
The installation of these VFDs are helping Kroeker Farms save energy and money, and we were pleased to provide them with an incentive for their upgrade: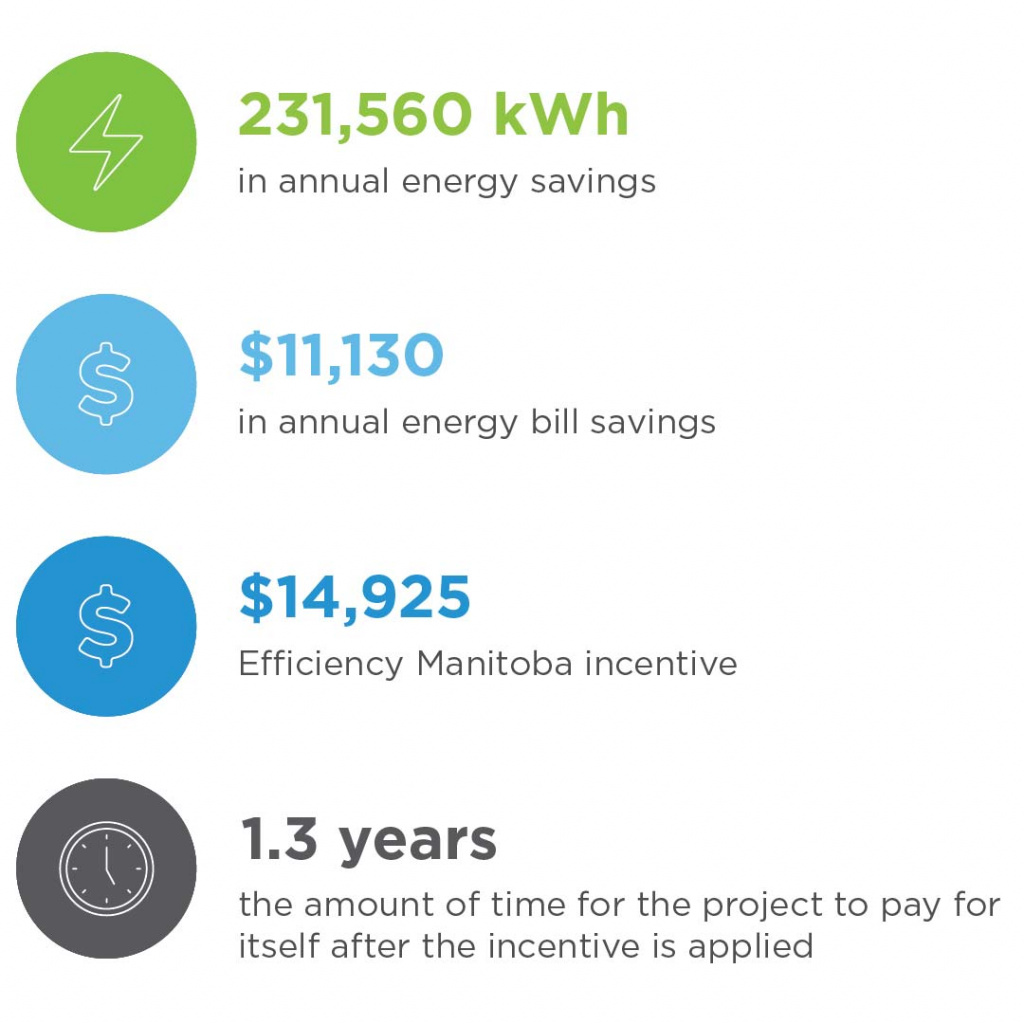 Over the past several years, Kroeker has implemented six projects like this one. A total of 400 hp of fans have already been upgraded to VFD controls, resulting in energy savings of 653,000 kWh annually and reducing their bills by over $28,000!
"The team members at Efficiency Manitoba were eager to help and provide their expertise, and the financial incentives allowed us to complete the project on a quicker timeline," Rempel remarked. "Our partnership with Efficiency Manitoba has been a great success and we look forward to more energy-efficiency projects in the future."
ARE YOU LOOKING TO MAKE YOUR FACILITY MORE ENERGY EFFICIENT?
If you're interested in making your industrial, commercial, or agricultural facility more energy efficient, we're here to help. We have the expertise to help you identify energy-saving opportunities and financial incentives to help you implement your project.   
---