Building a new home
DESIGN WITH ENERGY EFFICIENCY IN MIND
We offer rebates and expert design assistance for energy-efficient new homes built in Manitoba. Whether you're a commercial builder or a homeowner managing the construction of your own new home, we can help.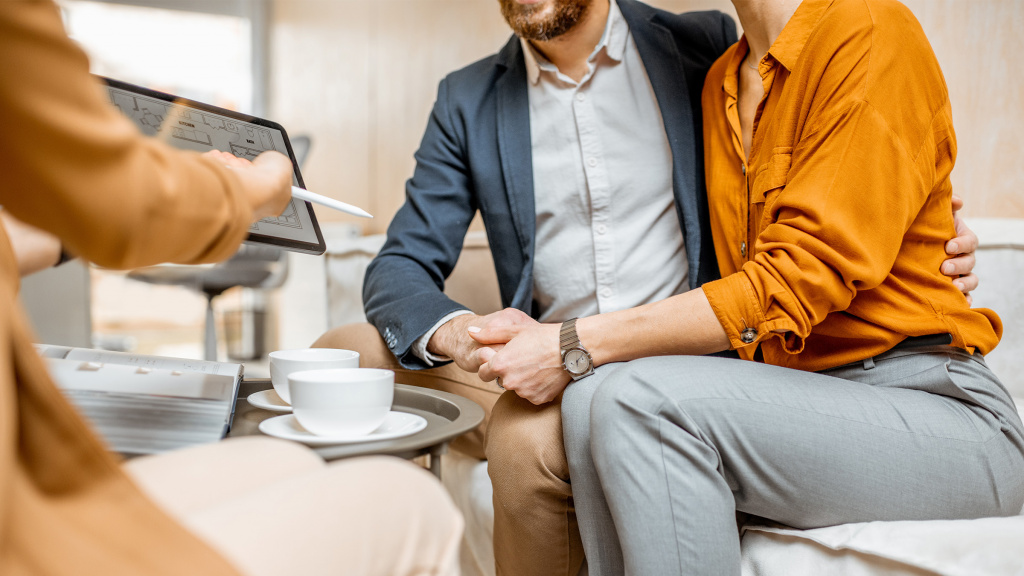 Your new home is likely the single largest investment you'll make in your lifetime. Increase your home's comfort and quality while keeping your monthly energy costs low by building a home that's Certified Energy Efficient by Efficiency Manitoba.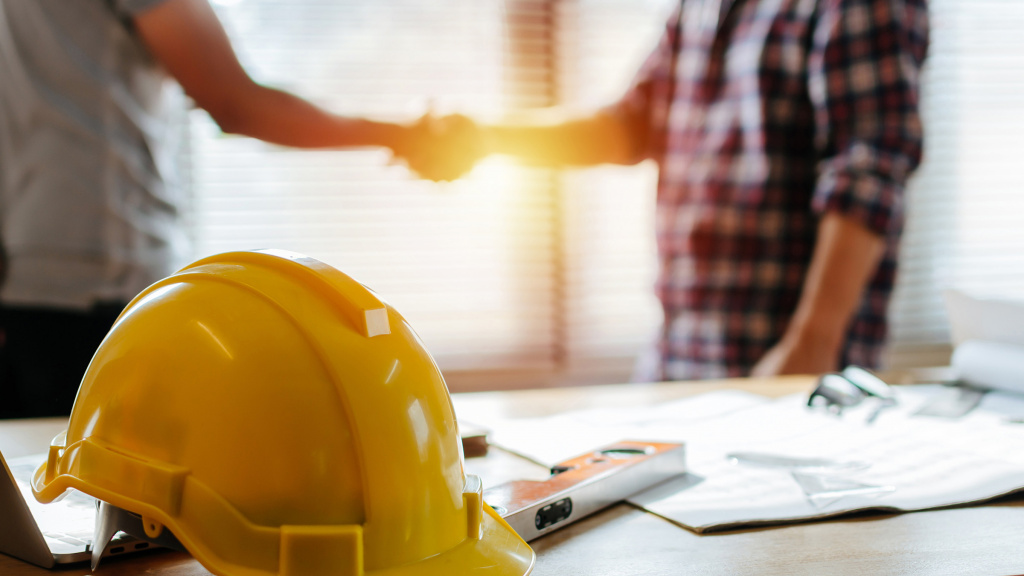 Energy-efficient homes are the future of residential new construction. Get ahead of the curve and deliver added value to your customers with Certified Energy Efficient new homes. We have the tools, resources, and rebates to help you get started.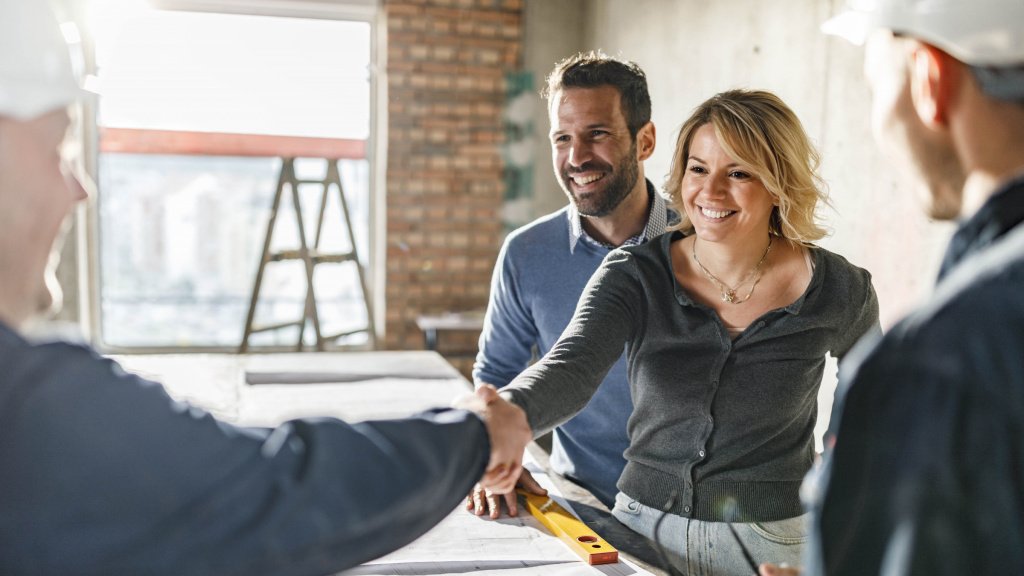 If you're building on a budget, our Individual Upgrades Path offers a rebate when you incorporate up to five energy efficiency upgrades in your design.
CHOOSE THE RIGHT PATH FOR YOUR PROJECT
There are many ways you can incorporate energy efficiency into your new build. We offer three paths to help you design your new home with energy efficiency in mind. Use this table to decide which path is right for your project.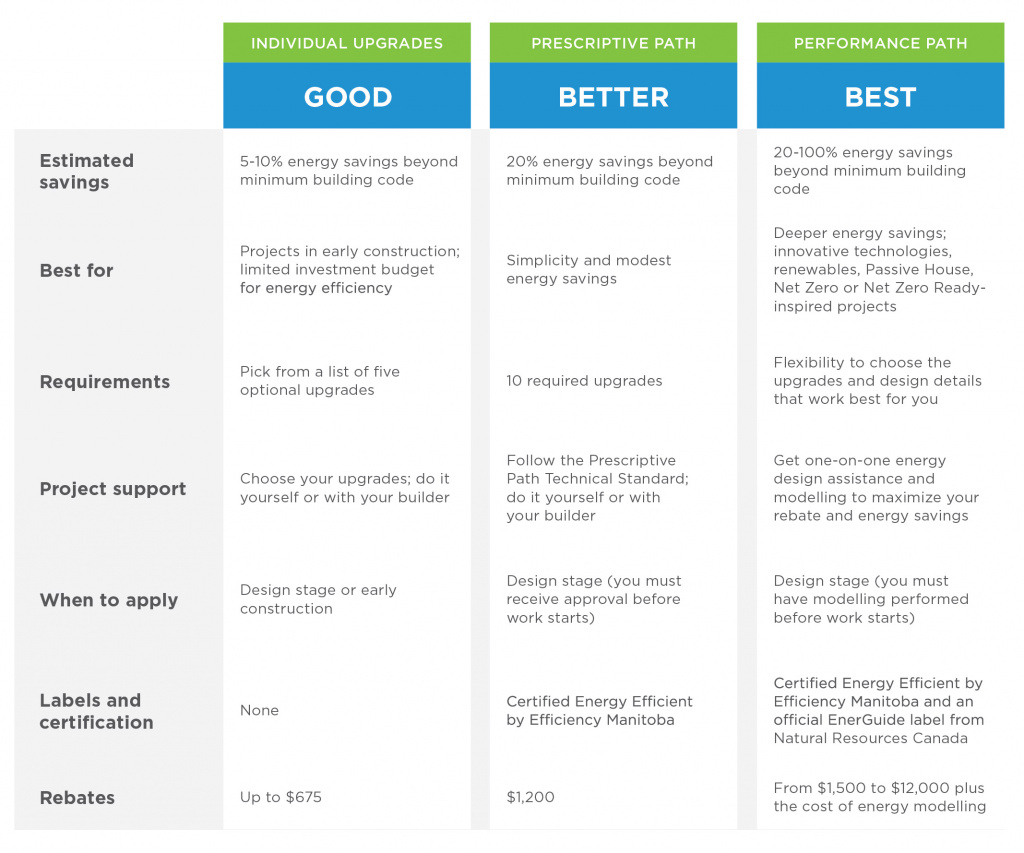 Download a digital version here.
FALL PARADE OF HOMES
Visit a Certified Energy Efficient show home from
October 15 to November 6.
BROADVIEW HOMES
322 Zimmerman Drive – Ridgewood West
334 Zimmerman Drive – Ridgewood West
7 Chimney Swift Way – Ridgewood West
6 Yellow Moon Crescent – Sage Creek
18 Yellow Moon Crescent – Sage Creek
6 Gottfried Point – Canterbury Crossing
420 Grande Pointe Meadows Boulevard – Grande Pointe Meadows
Learn more at BroadviewHomesWpg.com
STERLING HOMES
18 Clerihew Crescent – Oak Bluff West
239 Yellow Moon Crescent – Sage Creek
Learn more at SterlingHomesWpg.com
KENSINGTON HOMES
816 Boulevard de la Seigneurie – Bonavista
Learn more at KensingtonHomes.com
FOXRIDGE HOMES
82 Fetterly Way – Taylor Farm
Learn more at FoxridgeHomes.com
Expert Advice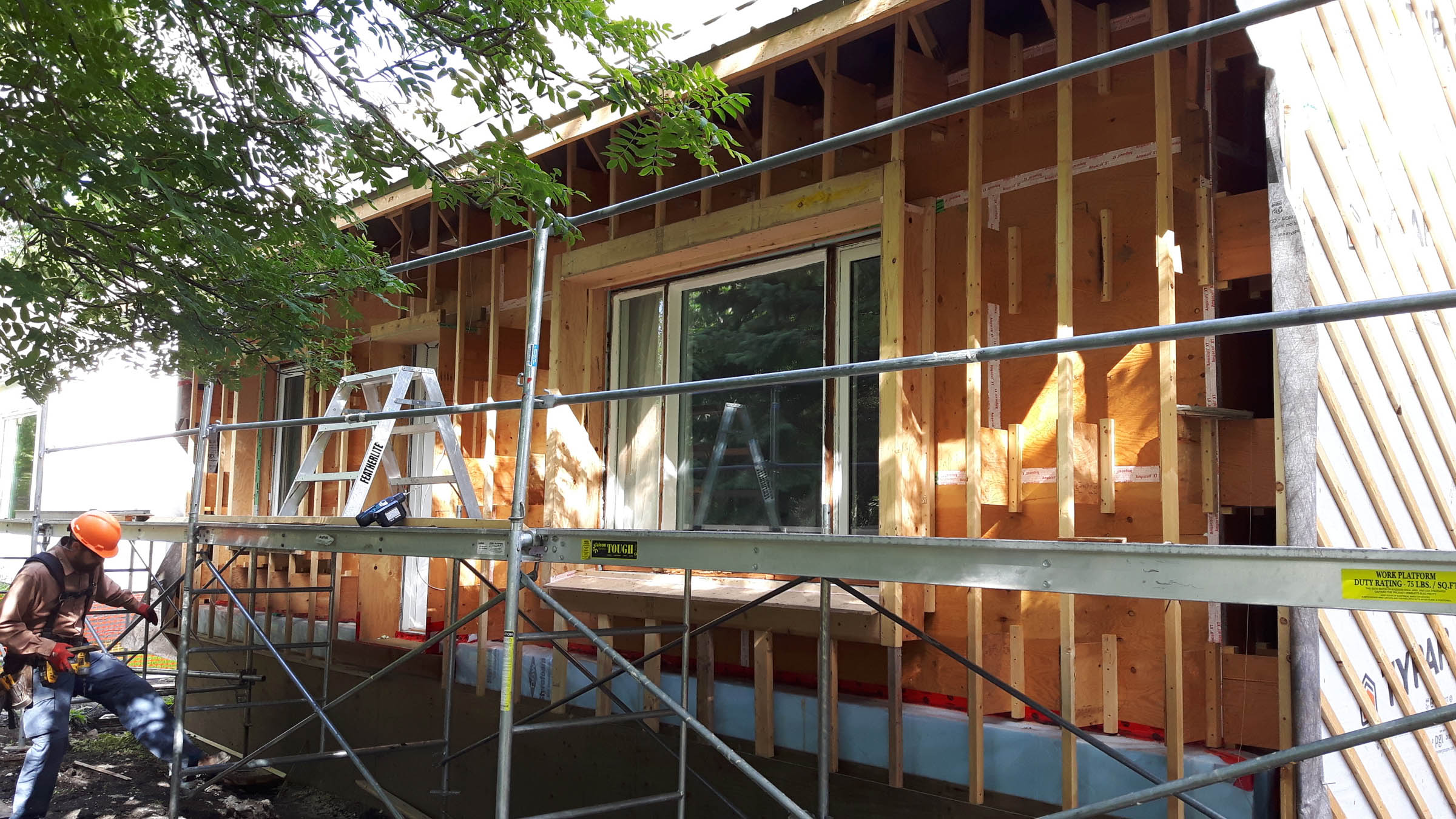 If you're planning on making major energy efficiency upgrades to your home, our Home Energy Retrofit program can help!
Continue Reading…