Working with non-profit housing organizations
HOW WE CAN HELP YOU & YOUR TENANTS SAVE
We're here to create an energy-efficient Manitoba by providing support and services that help residents and businesses use less energy. If you're a member of a non-profit housing organization, we can help you and your tenants save energy, money, and the environment.
Through our Energy Efficiency Assistance Program, we work with non-profit housing organizations to help them upgrade their single-detached or semi-detached rental properties to use less energy. We'll come to your housing organization to assess which energy-saving upgrades your units are eligible for. You could qualify for free insulation, a subsidized natural gas furnace, a boiler rebate, and free energy-saving devices such as LED light bulbs, energy-efficient showerheads, and faucet aerators.
To ensure accessibility to the program, we don't need to verify the income of each tenant or household! This makes it easier to implement energy-saving upgrades throughout your organization rather than on a tenant-by-tenant basis. If your non-profit housing agreement requires your tenants to income qualify, or if your mandate states that housing is intended for lower-income households, you can bypass the income qualification process. You can do this by providing your mandates, lease agreements, tenant handbooks, or proof that your tenant's rent is below the Median Market Rents set by Manitoba Housing.
Here's how we helped two Manitoba non-profit housing organizations increase the energy efficiency of their rental units, allowing them and their tenants to save energy and money.
SPRUCE WOODS HOUSING CO-OP
We recently worked with Spruce Woods Housing Co-op, a non-profit organization that provides affordable housing for low-income families and seniors. We were able to provide free insulation to help increase the efficiency and comfort of their rental units, and they can look forward to continued savings on their energy bills for years to come.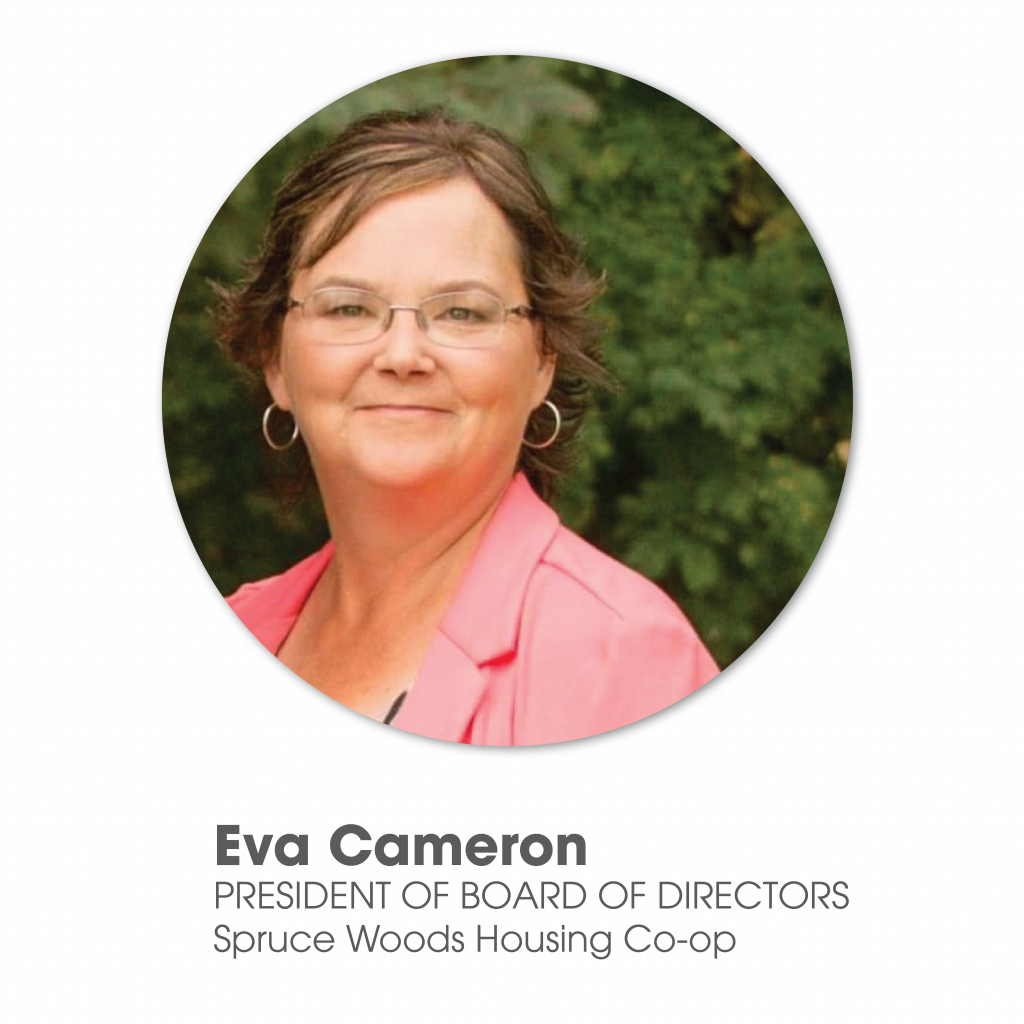 This is what Eva Cameron, President of Board of Directors, had to say about their experience.
"Our buildings are over 30 years old.  Over the years, we noticed that Hydro bills were becoming a burden to our members and tenants. Through the Energy Efficiency Assistance Program, we were able to make upgrades so that our members and tenants were able to save not only energy but money. 
"The process with Efficiency Manitoba was very straightforward and easy to implement. The folks at Efficiency Manitoba worked through the process with us from start to finish – making it a stress-free project.  I would recommend this program to other non-profit organizations that are looking to upgrade their insulation."
ANICINABE HOUSING CORPORATION
Anicinabe Housing Corporation is another recent participant in our Energy Efficiency Assistance Program. With free insulation and subsidized furnace upgrades, they're able to save energy and money.
"As a not-for-profit organization providing affordable housing to low- and medium-income families, money to maintain our 83 rental units is quite often very tight and spread very thin." said Beryl Brandson, General Manager. "The Energy Efficiency Assistance Program helped us immensely when it came to upgrading the insulation and furnaces in our units.
"The application process with Efficiency Manitoba was very easy and the staff were very helpful. They sent an energy advisor out first to inspect our units and note what upgrades were needed in each unit and everything snowballed quickly and efficiently from there.
"I would highly recommend Efficiency Manitoba and their programs to anyone that requires energy efficient upgrades of their houses."
If you're interested in participating or would like more information, don't hesitate to reach out to us. We're more than happy to help.
---