Fukumoto Fitness
FLEXING STRONG SAVINGS THROUGH OUR SMALL BUSINESS PROGRAM
Manitoba small businesses are essential for not only building a strong local economy but also providing inviting spaces that encourage community bonds. This is especially true of Fukumoto Fitness, an award-winning fitness facility in Winnipeg's North Kildonan neighbourhood. Owner Johnny Fukumoto recognized an opportunity to enhance his training rooms with brighter, more efficient lighting. Improved lighting would not only create a more inviting environment for his valued clients but also help him lower his energy bills. Being able to save some money each month was important to Johnny, considering the challenges COVID-19 has had on his business.
"We've had to shut our gym down three times and reduce our capacity for many months," remarked Johnny. "We have had challenges staffing our sessions due to people having to stay home, and we've had a hard time finding great people to hire as many have left the industry as a result."
At the same time, he was quick to note the resiliency of his staff.
"Our team has galvanized in tough times, and our response internally will stand out to our community. This is something we will all be proud of looking back."

Johnny Fukumoto
Needless to say, we were eager to support Johnny and his team. Our Small Business Program was able to help Fukumoto Fitness make energy efficiency upgrades by offering expert resources and significant financial assistance.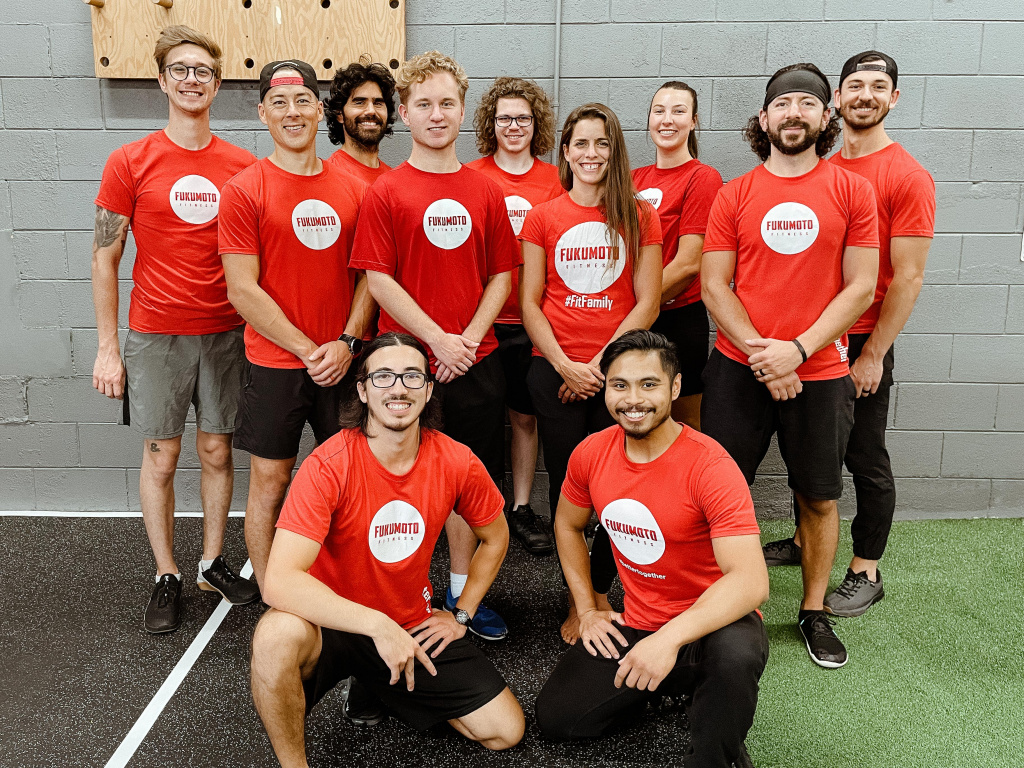 THE PROJECT
We started off by providing Fukumoto Fitness with basic energy-saving devices. Technicians from Ecofitt, our contracted delivery agent for this program, installed low-flow faucet aerators and LED light bulbs in the facility for free. This helped Johnny save energy right away at no cost to his business.
With the goal of creating a bright, inviting, and energy-efficient space, Johnny continued with further energy retrofits through our program's Premium Upgrade, which offers businesses an incentive for energy efficient lighting upgrades. We helped him replace 145 inefficient linear fluorescent lamps with energy-saving LEDs.
Johnny was pleased with how smooth the entire process was.
"The contractors who were on-site were very professional in the way they communicated. They did high-quality work in a short period of time."

Johnny Fukumoto
The best part? We covered 70% of the entire project cost, so Johnny only had to pay a fraction of the total price. More good news: he'll get back his investment through energy bill savings in less than two years.
THE FUTURE OF FUKUMOTO FITNESS
It's been less than a year since Johnny received his upgrades, but he's already noticing and appreciating the benefits of his energy-efficient space.
"The lighting upgrades have made a big difference in the winter months, especially on overall mood and mental health," he told us. He also acknowledged the longevity of his new lighting, so he'll enjoy the benefits for years into the future.
If you have a small business and you're looking to save energy and money, we're here to help. Take a look at our Small Business Program to learn more about the free upgrades and incentives you could receive.
---