Fall 2023 magazine
What's the most suitable energy efficiency upgrade for your home? How can you save energy in the kitchen? How do you talk to kids about energy efficiency?
The latest edition of our magazine answers all these questions and more. Check your mailbox for a physical copy or click the magazine below to learn more about our programs and rebates, seasonal energy-saving tips, and other energy efficiency-related content (including a tasty recipe!).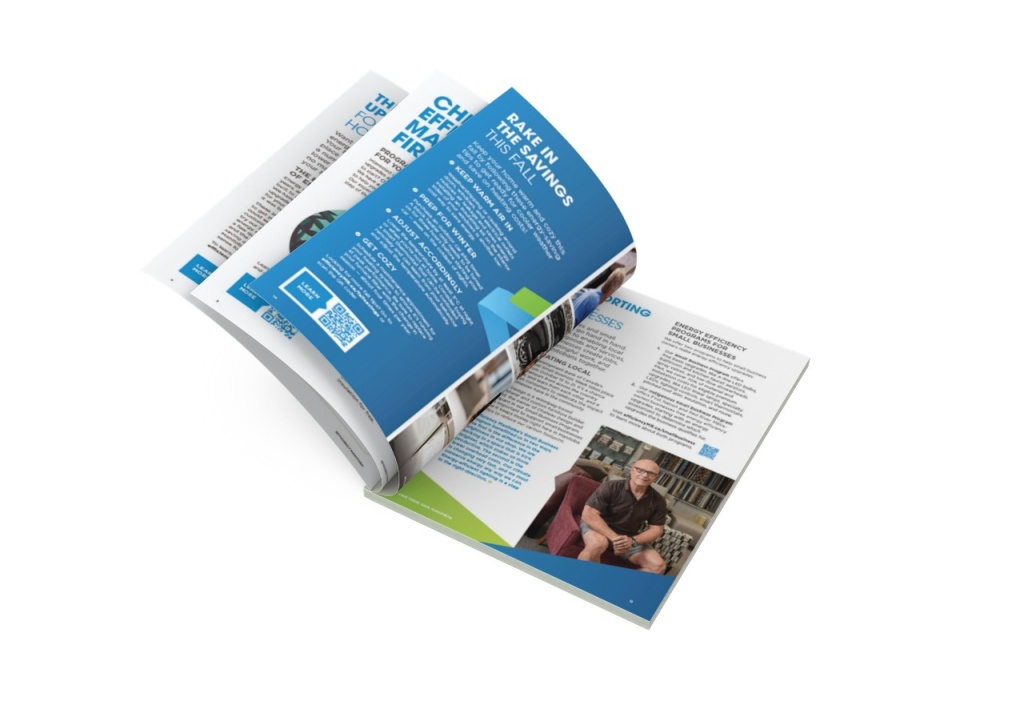 If you haven't received a magazine or prefer an electronic copy, download the digital version.
Our electronic fall magazine is now available in French! Read the French magazine here or download the digital version to have on hand for your energy efficiency needs.