SWEET SUITE SAVINGS
SAVING ENERGY IN MULTI-UNIT RESIDENTIAL BUILDINGS
If you own or manage a multi-unit residential property, you can make energy efficiency upgrades through our In-Suite Energy Efficiency Program. These improvements can lead to lower energy usage and bills which are good for you, your tenants, and the environment.
The program offers free basic upgrades, including A-line LED bulbs, bathroom and kitchen faucet aerators, showerheads, shower timers, and other items. And it's not just the energy-saving devices that are free — so is the installation! Our program service provider, Ecofitt, will install the devices at no extra charge.
We also offer incentives of up to $250 per suite toward the installation of smart thermostats and advanced heat recovery ventilator (HRV) controls by a certified electrician.
HOW MUCH CAN YOU SAVE ON YOUR ENERGY BILLS?
Two buildings in Selkirk recently participated in our In-Suite Energy Efficiency Program. Cambridge House (300 Tudor Road) and Woodland Courts (387 Annie Street) received showerheads, bathroom and kitchen faucet aerators, and LED bulbs for all 87 suites in the buildings.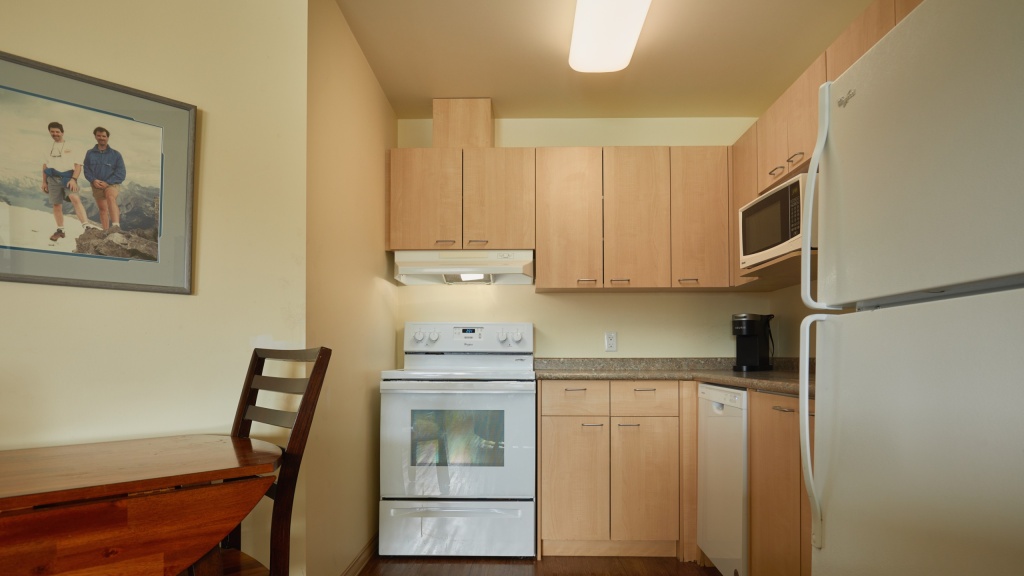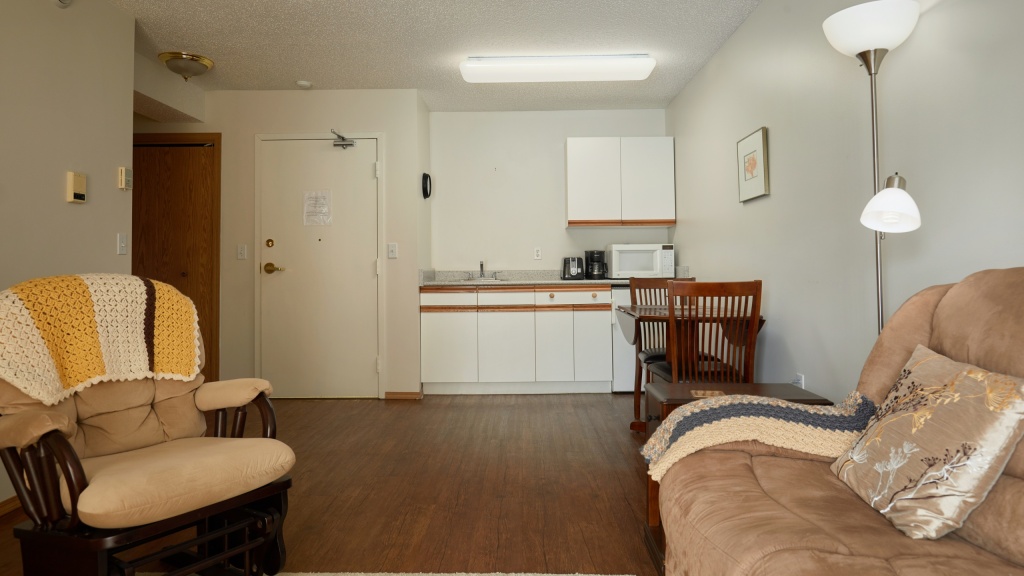 "When we received information about the program, we were interested in reducing our energy bills and addressing any inefficiencies we may have," said Tracy Flores, the manager of both buildings.
Together, the buildings will save about 13,900 kilowatt-hours (kWh) of electricity and 8,400 cubic metres (m3) of natural gas; these energy savings combined are almost enough energy to power four homes for a whole year! They'll also save a combined 1.3 million litres of water annually. These energy and water savings are thanks to the energy efficiency upgrades that were entirely free of charge.
"We were very impressed with [Efficiency Manitoba's contracted service provider] Ecofitt. From the start, they answered any questions we had about the program. When it came to the actual rollout, they were very efficient, considering they had over 80 suites to upgrade between our two buildings. Our two buildings consist of an assisted living facility and senior housing, and I must say, Ecofitt was very courteous, pleasant, and respectful with our tenants."

Tracy Flores
Building Manager
ARE YOU A PROPERTY MANAGER OR OWNER?
We help property managers and owners of multi-unit residential buildings improve the energy efficiency of the suites in their buildings. We offer two levels of upgrades so you can pick the type that's right for you.