Project feature: Shindico & Commercial Lighting
HELPING MANITOBANS SAVE WITH OUR BUSINESS LIGHTING PROGRAM
Our Business Lighting Program offers incentives to businesses that make energy-efficient upgrades to the lighting in their buildings.  
Shindico updated the exterior lighting at their Renfrew Place building with assistance from their lighting supplier, Commercial Lighting Products Ltd. And we provided them with an incentive for their upgrade! 
THE PROJECT
Shindico is a corporate real estate and investment management firm. They manage many buildings across Manitoba, including Renfrew Place at 1760 Corydon Avenue in Winnipeg. This building is home to two restaurants: Enoteca and Kai Ping, along with a Circle K convenience store.  
Shindico replaced the incandescent and metal-halide lighting on the outside walls of their building with new LED fixtures.  
LEDs come in a wide variety of styles to match the aesthetic of your building and use much less energy than older technologies.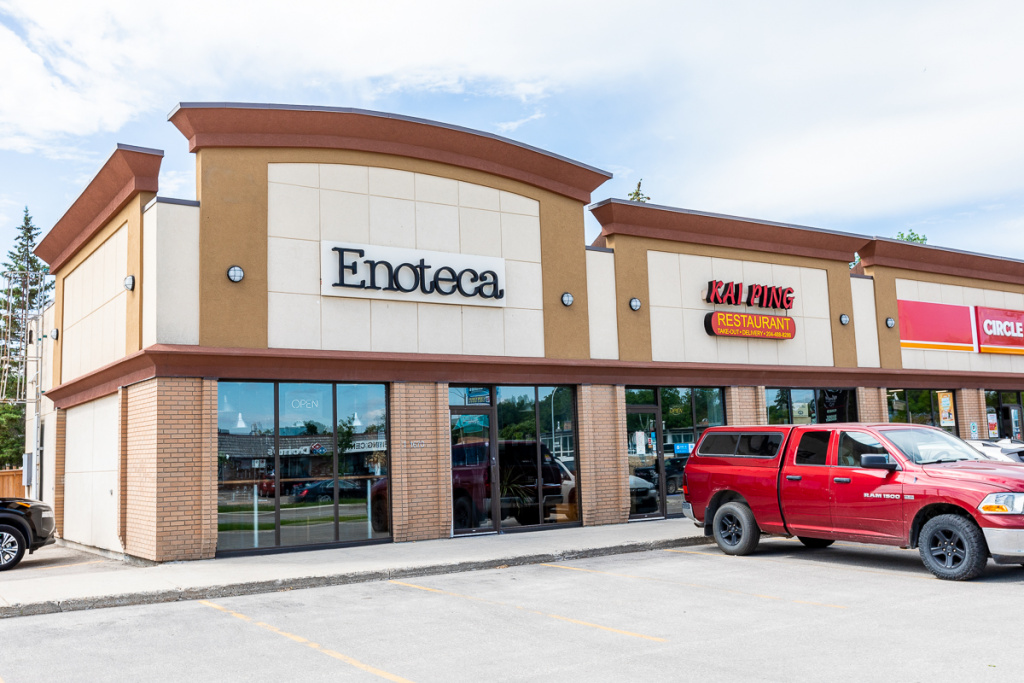 THE SAVINGS
The new exterior lights will result in 7,700 kWh in electricity savings each year! By upgrading their lighting to LED, Shindico will save $400 per year on their energy bill.  
We provided them with an incentive of $540 plus a bonus customer incentive of $135, for a total incentive of $675. We're currently offering this additional 25% customer bonus on all lighting projects for applications submitted before March 31, 2023.  
THE PROCESS
Our new online application system, myEM, makes it easy for lighting suppliers and contractors to apply on behalf of a building owner. That's exactly what Commercial Lighting Products Ltd. did for this project.  
"I love how streamlined the program is now. It's so much easier to navigate through," says Sandra Sumner, Associate VP at Shindico.  
Commercial Lighting Products Ltd. is a western Canadian supplier of lighting products. Their lighting specialists identify your project needs and order and deliver materials for your lighting project. They've submitted many Efficiency Manitoba applications on behalf of their customers.  
"Commercial Lighting started the process upon receipt of the purchase order, the Property Manager completed some of the building details in the online portal, the electrician installed the lights, and Commercial Lighting submitted the invoice online to Efficiency Manitoba. It doesn't get much easier than this."   

Sandra Sumner
ARE YOU A BUILDING OWNER?
Building owners or their lighting suppliers or contractors can apply for financial incentives through the Business Lighting Program on our website. Check out our program guide to see our incentive rates and eligibility requirements. 
ARE YOU A LIGHTING SUPPLIER OR CONTRACTOR?
We highly encourage you to join our supplier network. You'll be listed on our website as a registered Efficiency Manitoba supplier and can offer our programs to your customers. You'll also have access to training opportunities and materials offered by our team of experts and can promote our energy efficiency programs in your advertising. The best part? It's free to register and participate! 
---