PROJECT FEATURE: PALMER BADGER & CO.
HOW LIGHTING UPGRADES TRANSFORMED THE PALMER BADGER & CO. OFFICE
Our Business Lighting Program offers financial incentives for businesses who complete energy-efficient lighting upgrades in their buildings. With our help, Palmer Badger & Co. upgraded the lighting in their office, helping them save money and become a brighter business. 
THE PROJECT
Palmer Badger & Co. replaced their entire office's lighting and we provided them with an incentive for it! Their contractor, Gerry from G&K Electric, applied for the incentive on their behalf and completed the entire installation in three short days.
They installed 28 new LED bulbs in the basement and 65 new LED fixtures in the main office area, giving the space a brand-new look.
"We are an accounting firm, and our new lighting was installed during our busiest season," Barb Connolly of Palmer Badger & Co. said. "Everyone involved did their utmost to accommodate us, and everything went smoother than expected."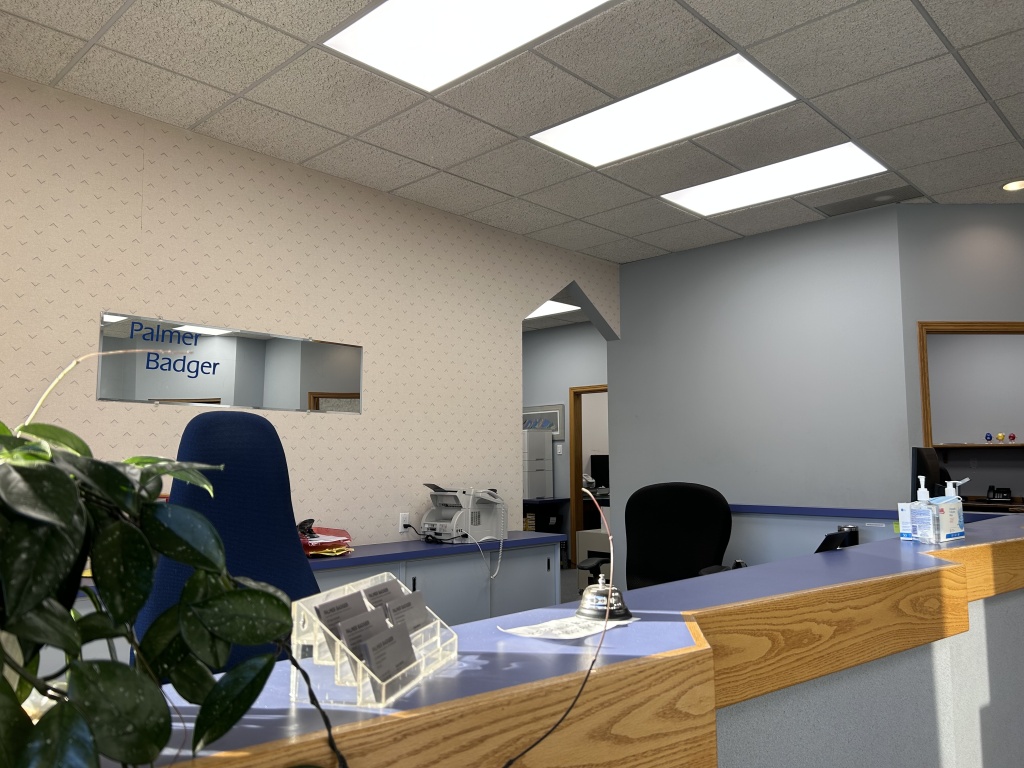 THE SAVINGS
Aesthetics isn't the only benefit of LED fixtures. The upgrades will save Palmer Badger & Co. from purchasing fluorescent lightbulbs and changing ballasts, as well as replacement costs that quickly added up. We gave the firm an incentive of $3,460 toward the upgrades, which includes the additional 25% customer bonus that we're offering on all lighting projects. Plus, it's estimated they'll save over 18,000 kWh in electricity annually, which translates to $900 in savings each year on their energy bills.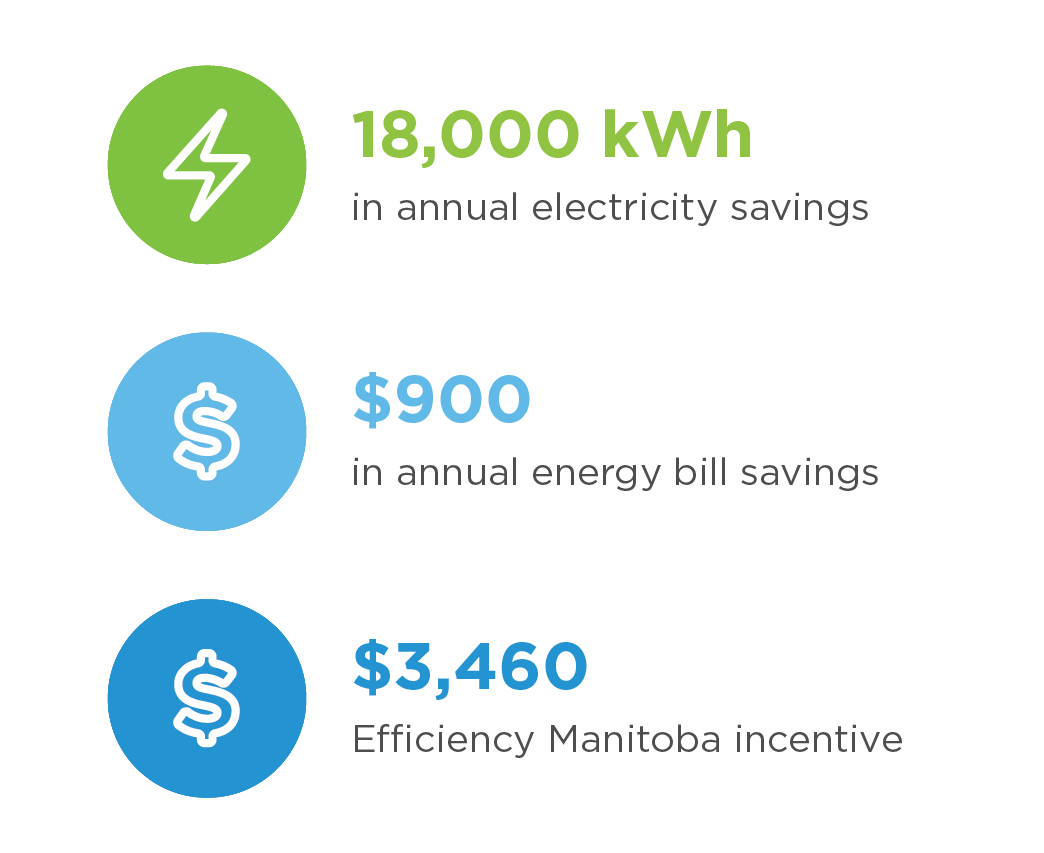 THE PROCESS
Efficiency Manitoba makes the process easy. Through our new online application system, myEM, building owners can apply on their own or their lighting suppliers or contractors can apply on their behalf.
After the application and installation were complete at Palmer Badger & Co., G&K Electric submitted the invoice, Barb signed off to confirm the work was finished, and our team sent Palmer Badger & Co. their incentive cheque. The process was seamless and in a short amount of time, the firm had a refreshed space to enjoy.
"The LED lighting is far superior to our previous lighting," Barb said. "I would encourage businesses to take advantage of Efficiency Manitoba's program — they can have a brighter future with less maintenance."
ARE YOU A BUILDING OWNER?
Building owners or their lighting suppliers or contractors can apply for financial incentives through the Business Lighting Program on our website. Check out our program guide to see our incentive rates and eligibility requirements.
ARE YOU A LIGHTING SUPPLIER OR CONTRACTOR?
We encourage you to join our supplier network. You'll be listed on our website as a registered Efficiency Manitoba supplier and can offer our programs to your customers. You'll also have access to training opportunities and materials offered by our team of experts and can promote our energy efficiency programs in your advertising. The best part? It's free to register and participate!