Paying for your solar PV system
MAKING SOLAR MORE AFFORDABLE WITH FINANCING & REBATES
A solar photovoltaic (PV) system is a sustainable way to power your home or business and lower your energy bills, but installing one is a big investment! If you're thinking that solar is right for your home or business, you might be wondering about what support is available to help you pay for a new system. In this article, we introduce our rebates and other financing options to make your investment more affordable.
SOLAR REBATE PROGRAM
Through our Solar Rebate Program, we offer $0.50 per direct current (DC) watt installed on homes and businesses connected to Manitoba Hydro's grid, up to a maximum of $5,000 per home and $25,000 per business. Rebates are available for system sizes of up to 10 kW per home and 50 kW per business. You can install solar PV systems larger than this; however, the rebate will be capped at 10 kW per home and 50 kW per business.
CANADA GREENER HOMES INITIATIVE
Additional support is available for installing solar PV systems through the federal government's Greener Homes Initiative. Grants of $1 per watt installed, and interest-free loans of up to $40,000 are available for residential customers.
To receive support through this federal program you must first receive an EnerGuide home evaluation from an energy advisor designated by Natural Resources Canada (NRCan). It can take time to have an audit completed and this must be done before installation, so we recommend applying early.
You can read more about the specific amounts available on the Greener Homes website.
An EnerGuide evaluation isn't required for participation in the Efficiency Manitoba Solar Rebate Program.
MANITOBA HYDRO HOME ENERGY EFFICIENCY LOAN
Manitoba Hydro's Home Energy Efficiency Loan offers eligible homeowners up to $20,000 in financing for their solar PV system for up to 15 years. The monthly payment is added to your energy bill and no down payment is required.
For more information, visit Manitoba Hydro's Home Energy Efficiency Loan web page.
CAN I AFFORD A SOLAR PV SYSTEM?
The average price of installing a solar PV system in Manitoba is $3 per watt, so depending on the size of your home or business and your electricity needs, it can be quite a large investment. For homeowners, our rebate combined with incentives available through the Canada Greener Homes Initiative may cover about 45% of the total cost of a solar PV system.
Although these rebates are significant and you can finance the cost of your system, it's still a big financial decision. That's why it's best to have as much information as possible when deciding if and when it's time to go solar.
LOOKING FOR MORE INFORMATION?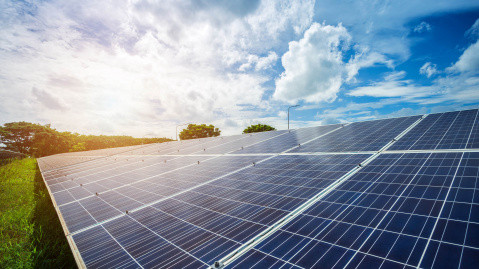 ---