PROJECT FEATURE: CRYSTAL CITY ARENA
LEARN HOW CRYSTAL CITY ARENA GOT BRIGHTER THROUGH OUR BUSINESS LIGHTING PROGRAM
Our Business Lighting Program helps businesses make energy-efficient lighting upgrades in their buildings by providing financial incentives and expert advice — and Crystal City Arena is brighter than ever after participating.
THE PROJECT
Crystal City Arena, named after their city located in southwest Manitoba, is the community's one and only indoor skating rink. When they were considering upgrading their lighting, they knew our Business Lighting Program could help them implement a cost-effective and energy-efficient upgrade.
Through our program, they upgraded the old metal halide lighting inside the rink to new, energy-efficient LEDs. Not only can you tell an immediate difference in the light, but the savings are bright too!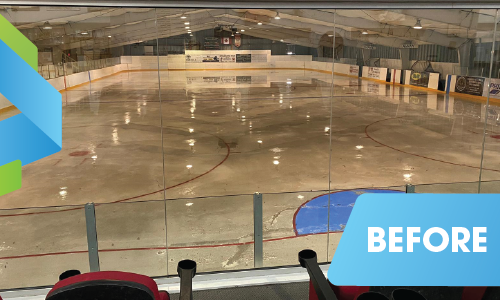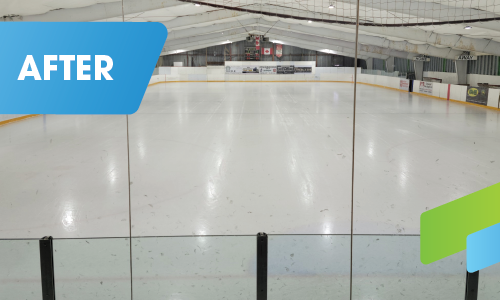 THE SAVINGS
By upgrading to LED lighting throughout the interior of their arena, Crystal City Arena will realize a total of 25,000 kWh (kilowatt-hours) in annual electricity savings and save $1,250 on their energy bills each year. And the benefits don't end there — they also received the 25% customer bonus we're currently providing on all lighting projects. In total, we were able to provide them with over $5,000 in incentives!
THE PROCESS
Applying for incentives is easy with our online application system, myEM. Your lighting supplier or contractor can apply on your behalf, or building owners can apply on their own, which is exactly what Dean Buchanan, President of Crystal City Arena, did.
"The overall application and approval process was streamlined and fast. We're very pleased with the program and the lighting in the arena has improved significantly."

Dean Buchanan
President, Crystal City Arena
Once their application was approved, Olson Electric completed the installation, and we mailed out their incentive cheque.
ARE YOU A BUILDING OWNER?
Building owners or their lighting suppliers or contractors can apply for financial incentives through the Business Lighting Program on our website. Check out our program guide to see our incentive rates and eligibility requirements.
ARE YOU A LIGHTING SUPPLIER OR CONTRACTOR?
We highly encourage you to join our supplier network. You'll be listed on our website as a registered Efficiency Manitoba supplier and can offer our programs to your customers. You'll also have access to training opportunities and materials offered by our team of experts and can promote our energy efficiency programs in your advertising. The best part? It's free to register and participate.