Colleen's corner: Happy holidays!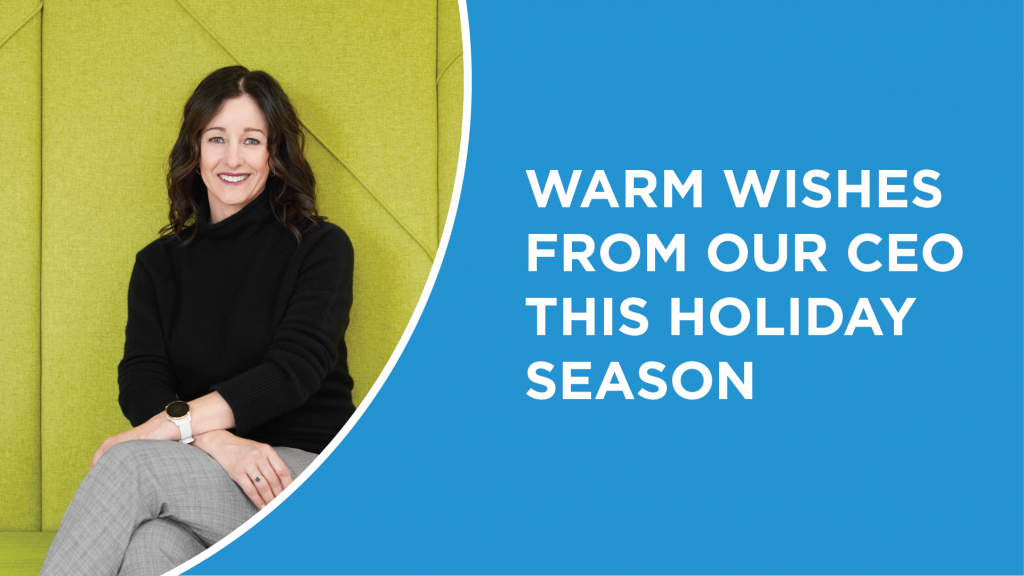 It's hard to believe another year is already coming to an end. As we transition into post-pandemic life, I find myself looking at the past couple of years and feeling grateful for the perseverance and strength of all Manitobans. We should all be proud of our resilience and how far we've come from a place of such uncertainty and look forward to the bright new year ahead.
As an organization whose commencement coincided with a global pandemic, we understand the hardships that all Manitobans have had to overcome. It's our goal to continue to adapt to an ever-changing world while providing opportunities to help you save energy, money, and the environment.
We've hit many milestones this past year, including launching new programs, rebates, and incentives to further help Manitobans lower their energy use and put money back in their pockets. Our Solar Rebate Program, Air Source Heat Pump Program, Deep Energy Retrofits, and Generation E are just a few of the offers we introduced in 2022, and we look forward introducing new programs and enhanced offers in 2023.
The past few months have been a whirlwind of events and outings for me. It's served as an important reminder that making face-to-face connections with people can be so powerful. We should all be very grateful to have the ability to interact with each other in person once again, whether it's one-on-one or large group gatherings. I'm very thankful for that opportunity and eager to connect with more Manitobans in the new year.
Have a fantastic, safe, and healthy holiday season and year ahead. I look forward to continuing our work with Manitobans to bring energy efficiency to the forefront of your homes, businesses, and communities.
Colleen Kuruluk
Chief Executive Officer, Efficiency Manitoba