BDC Small Business Week 2021
Celebrating entrepreneurial Manitobans
In October 2021, we celebrated BDC Small Business Week™ by shining a spotlight on Manitoba businesses who are contributing to a more sustainable future.
We spoke with four Small Business Program participants to find out how their upgrades are helping them save energy, reduce their environmental impact, and grow their business. Here are their stories.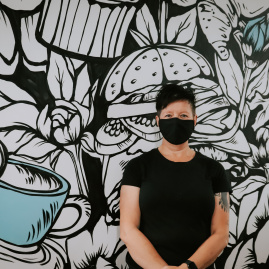 THE OAKWOOD (WINNIPEG)
The Oakwood restaurant received basic upgrades through our Small Business Program, including a spray valve and faucet aerators. They also upgraded their existing lighting and exit signs to LED.
Making these upgrades was affordable for the restaurant – we covered 70% of the costs. Plus, the energy bill savings will leave owner Wendy May with more funds to invest into her business.
"We wanted to take part in this program mainly because of the cost savings and the ease of participating," said Wendy. "We want to do our part to conserve energy because every bit helps towards a better future for all of us.
"Going forward, these upgrades will continue to help us save money on our bills. We can use those savings to improve our business, which is a win-win."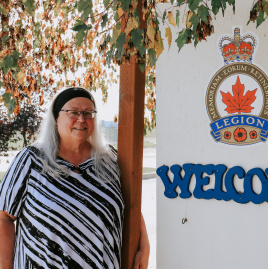 ROYAL CANADIAN LEGION (BEAUSEJOUR)
The Royal Canadian Legion in Beausejour became more energy efficient by participating in our Small Business Program. We helped them upgrade to energy-efficient lighting, resulting in 20,000 kWh of annual electricity savings. This translates into approximately $1,000 in bill savings every year, all while enjoying an improved lighting system.
"As a not-for-profit organization, we are continually researching how we can save money," said Deb Dunstan, Office Administrator at Beausejour's Royal Canadian Legion. "The technician from Efficiency Manitoba's service provider Ecofitt was excellent at explaining the process and helping us choose the best lighting for our needs.
"We only had to pay for 30% of the project's cost and we are already benefitting financially and have a much better lit space."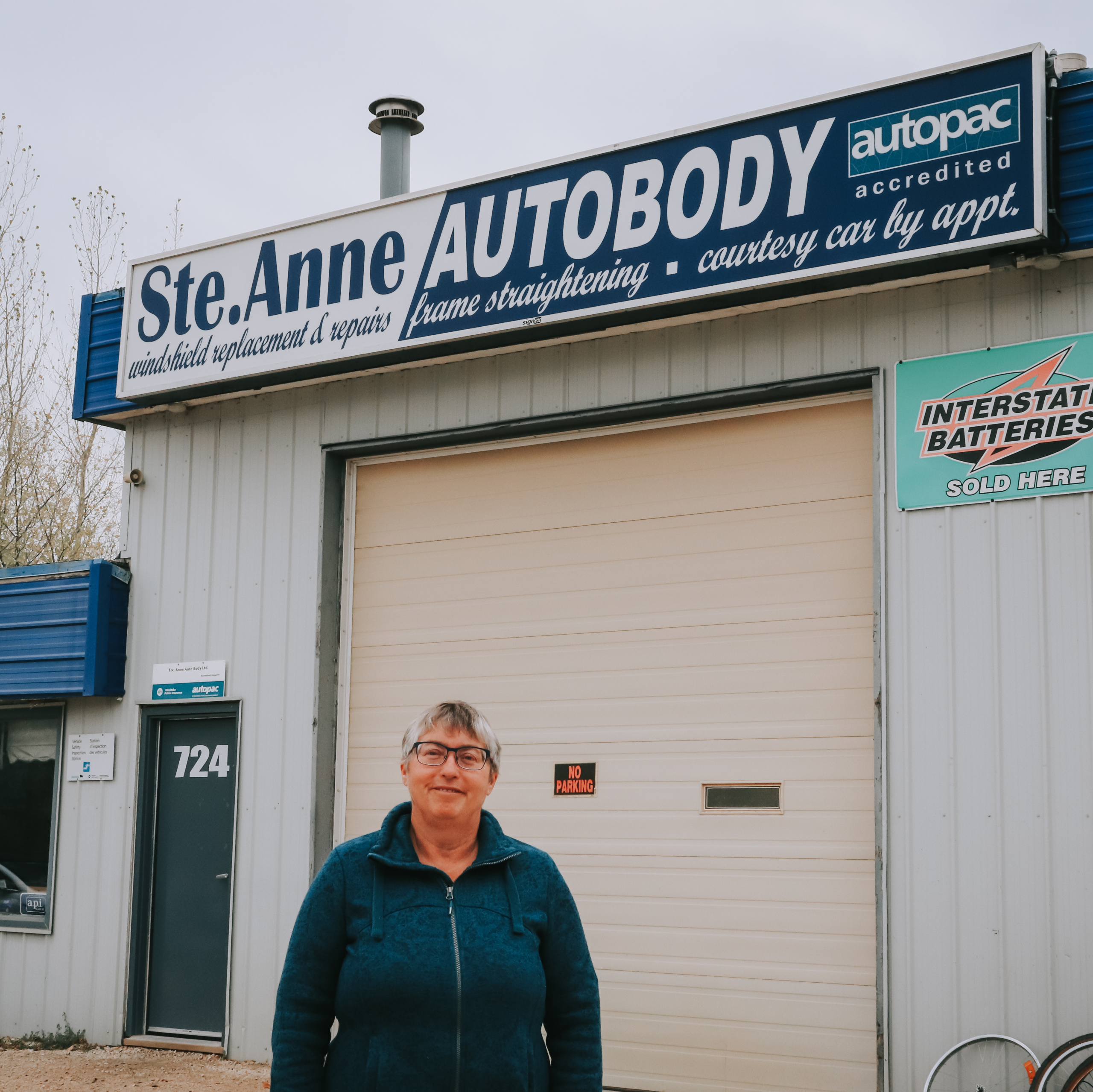 STE. ANNE AUTOBODY (STE. ANNE)
With our help, Ste. Anne Autobody received a complete lighting overhaul. We swapped out their inefficient lighting for new LED lighting.
At Efficiency Manitoba, we aim to keep things simple. Our Small Business Program is a full-service solution that makes the energy efficiency upgrade process as easy as possible for our customers. That's why we were so pleased to hear owners Bob and Cathy Saindon express to us how smooth the entire process was.
"As a small business, it is often hard to participate in programs, but this one was very easy," said Cathy. "The sales team from Efficiency Manitoba's service provider Ecofitt had good knowledge of the program and explained it well. Ecofitt's staff also did a great job with installing our upgrades in a timely manner."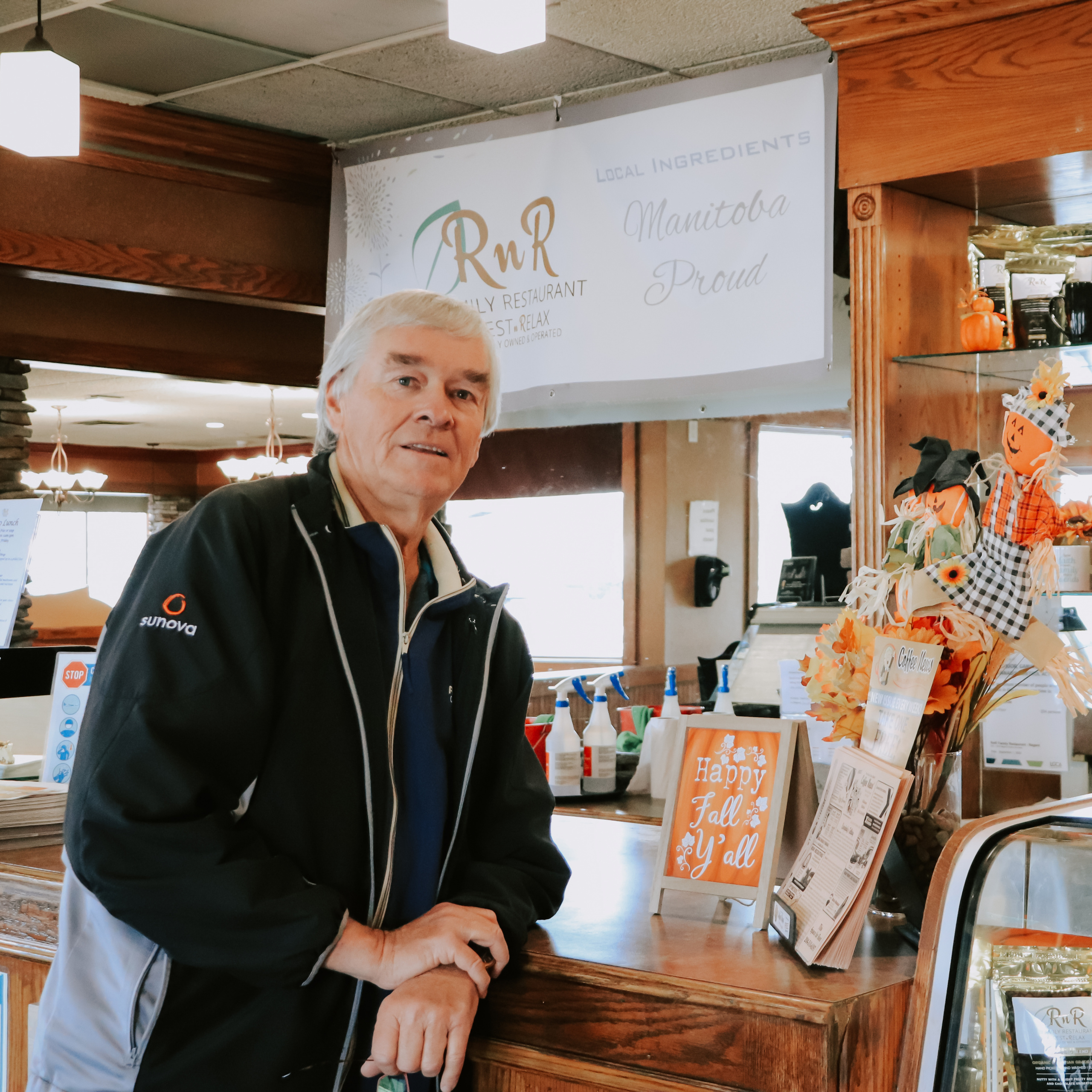 RnR FAMILY RESTAURANT (WINNIPEG)
With three locations across Winnipeg, there were lots of opportunities for RnR Family Restaurant to reduce their energy consumption and save money. "We were approved to upgrade our florescent lighting to LEDs in our three restaurants across Winnipeg," said Roger Perron, the restaurant owner.
We helped them install 290 LED bulbs, 122 ballasts, 445 LED linear lamps, and 18 LED exit signs. They also received low-flow bathroom aerators, kitchen aerators, and spray valves.
We provided them with over $18,000 in incentives for all three restaurants. They can expect to save over 134,000 kWh in electricity each year, translating to a combined $6,700 in annual energy bill savings.
Roger was eager to express his satisfaction with the program.
"The program was simple, and the electrician was efficient and flexible when doing the installation. We would recommend this program to other businesses."
---
Want to improve the energy efficiency of your small business? Learn more about our Small Business Program.