Project feature: Winnipeg Winter Club
HOW WE HELPED WWC LOWER THEIR ENERGY BILLS & INCREASE THEIR SAVINGS
Our Custom Energy Solutions Program offers financial incentives and technical assistance to help make your industrial, commercial, or agricultural facility more energy efficient. We can help you investigate and identify energy-saving opportunities to save energy and money in your operations.
When the Winnipeg Winter Club was looking to increase the efficiency of their facility, we were here to help! We provided them with financial support and technical assistance to upgrade their steam heating system with a more efficient hot water heating system.
THE PROJECT
The Winnipeg Winter Club is a membership-based club that accommodates several sports amenities. They have a full-size ice-hockey rink, an indoor swimming pool, three indoor tennis courts, multiple badminton and squash courts, a fitness facility, and a restaurant.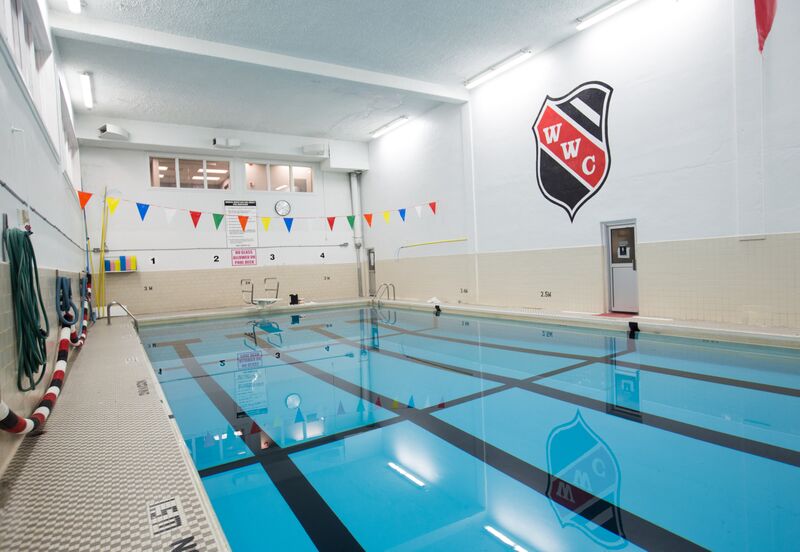 Their energy-saving project involved replacing their steam heating system with a new hot water hydronic heating system. They removed the old steam distribution system and steam boilers, replacing them with a hot water distribution system and hot water natural gas fired condensing boilers. The hot water system is more efficient due to its lower operating temperature and reduced potential for losses inherent to a steam system, resulting in energy savings and lower energy bills.
THE SAVINGS
Because of their upgrade, the Winnipeg Winter Club will save an impressive 116,000 m³ (cubic metres) of natural gas every year, which results in saving over $28,600 annually on their energy bills! They'll also save $16,400 in carbon charge and taxes as a result of reduced gas consumption. Plus, we provided them with an incentive of $15,600.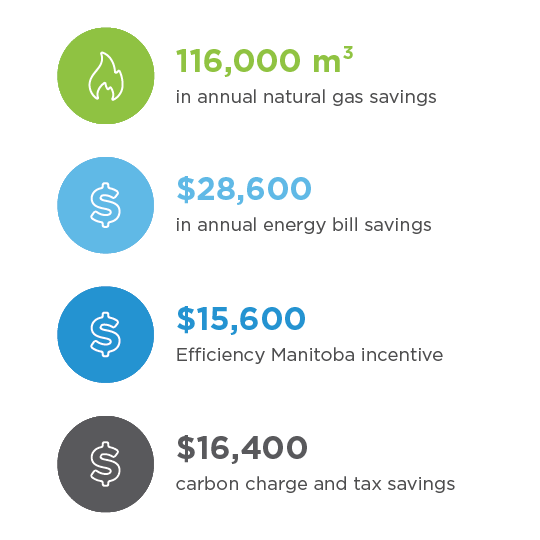 "When we were looking to replace our steam heating system, we approached Efficiency Manitoba to find out what resources were available. Working with them was a pleasure — they were very responsive and eager to help us implement the project. Lowering our energy consumption was our top priority and the incentive we received was a welcome bonus. We're already enjoying the benefits and savings from our new system!"

Rob Guthrie
General Manager, Winnipeg Winter Club
ARE YOU LOOKING TO MAKE YOUR FACILITY MORE ENERGY EFFICIENT?
If you're interested in making your industrial, commercial, or agricultural facility more energy efficient, we're here to help. We have the expertise to assist in identifying energy-saving opportunities and financial incentives to help you implement your project.
---