PROJECT FEATURE: FLINTY'S BOARDWALK
SPECTACULAR SAVINGS THROUGH OUR BUSINESS LIGHTING PROGRAM
Our Business Lighting Program provides financial incentives and expert advice to assist in making energy-efficient lighting upgrades in your business or building — and that's exactly how we helped Flinty's Boardwalk save energy and money!
Flinty's Boardwalk, managed by the Flinty Committee, stretches 2.2 kilometres around the idyllic shores of Ross Lake in Flin Flon. In the mid-1990s, the committee was tasked to highlight its already beautiful features and make this a welcoming attraction for tourists, creating the Flinty Boardwalk that can be enjoyed year-round.
THE PROJECT
Back in the fall of 2010, having received 29 poles from Manitoba Hydro, the committee was able to illuminate a one-kilometre section of the trail using 250-watt flood lights. Recently, they were looking for ways to reduce their energy consumption by upgrading the lighting that runs along the boardwalk. In their search, they came across our Business Lighting Program and we were ready to help!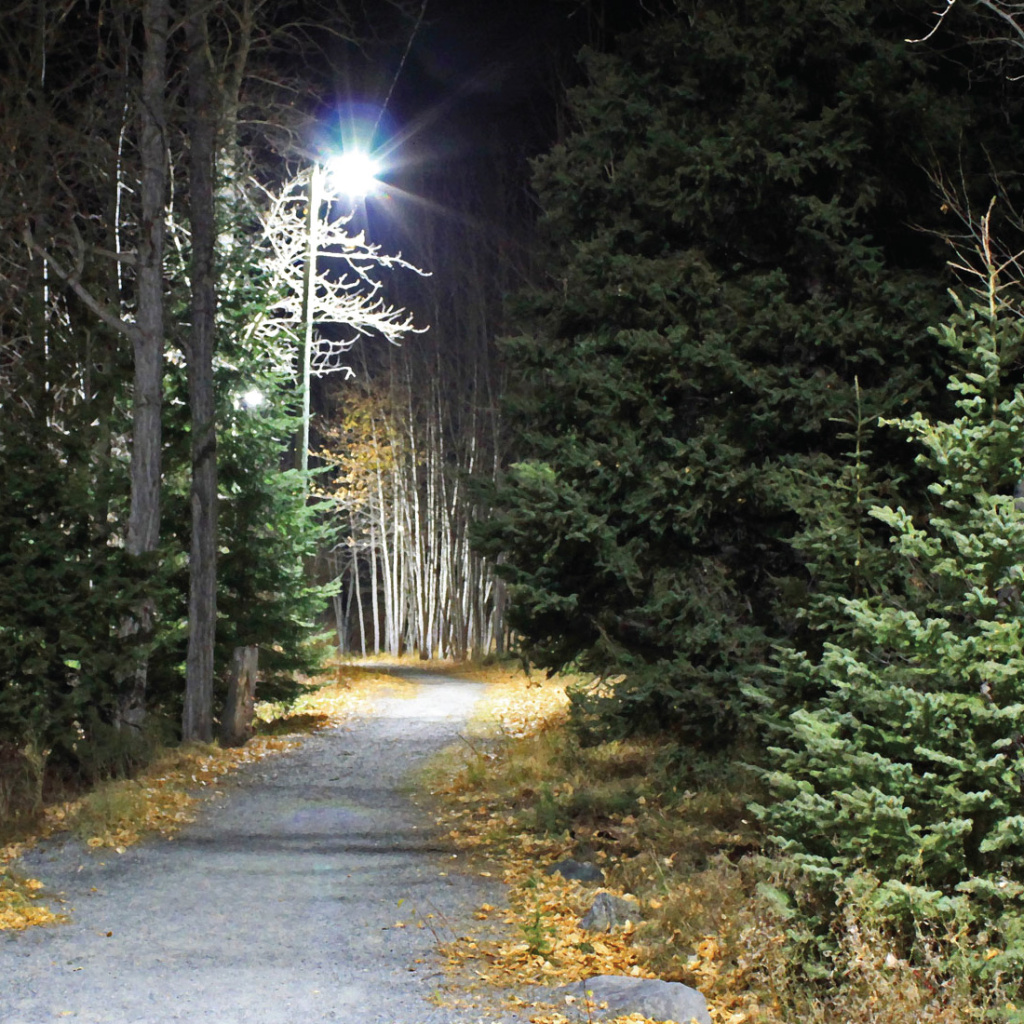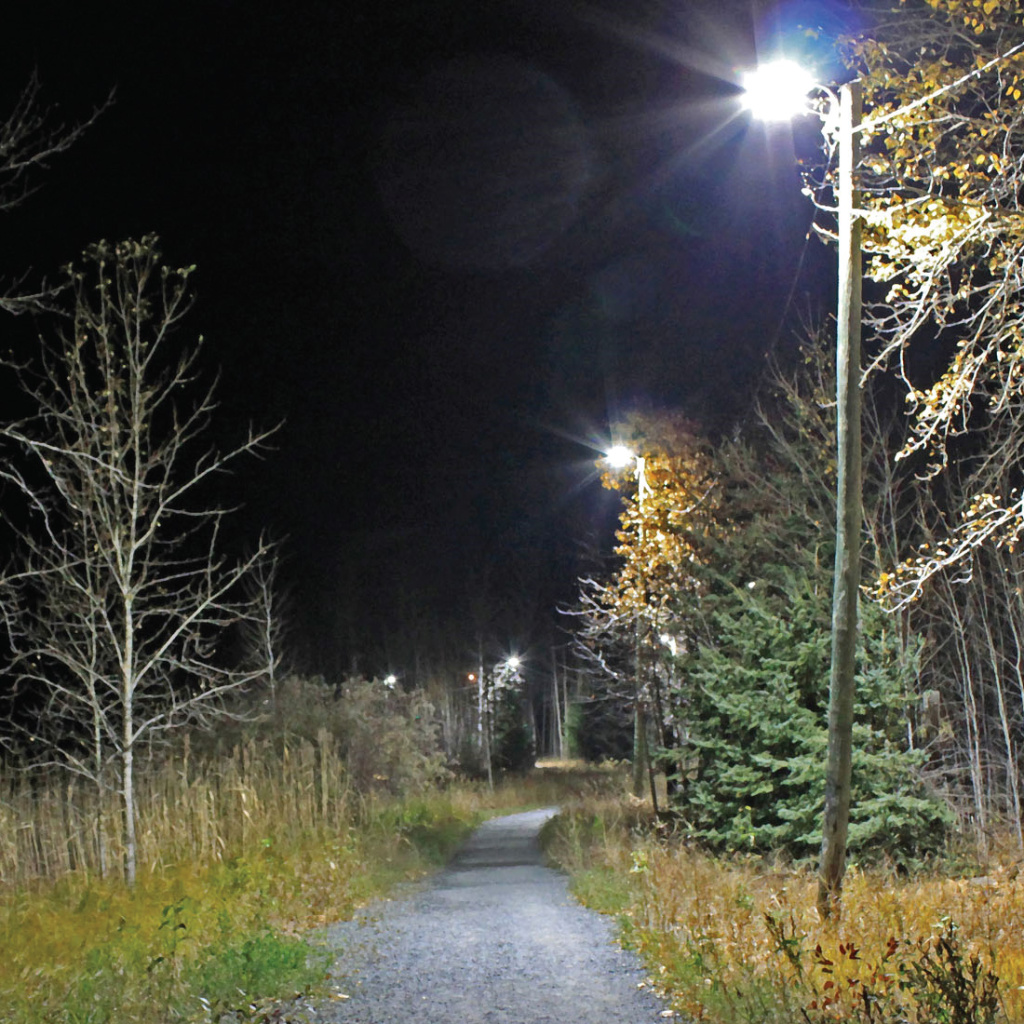 THE SAVINGS
Through our program, we provided the Flinty Committee with financial incentives to cover some of the costs of the upgrade. Their contractor, Beech Electric, replaced all the old pole lights along the boardwalk from high pressure sodium to LEDs. Because of this upgrade, they'll realize a total of 52,000 kWh (kilowatt-hours) in annual electricity savings and will save $2,600 on their energy bills each year! We were also able to provide them with over $3,800 in incentives, which includes the 25% customer bonus that we're currently providing on all lighting projects.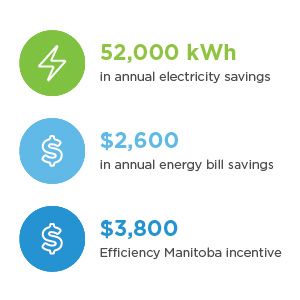 "The overall cost of the project was significantly reduced through Efficiency Manitoba's program. Feedback we've had from nocturnal ramblers since installing the new lights have been universally positive — some noting that the lights and their reflections in the lake look like a string of pearls!"

Dave Price
Chairman, Flinty Committee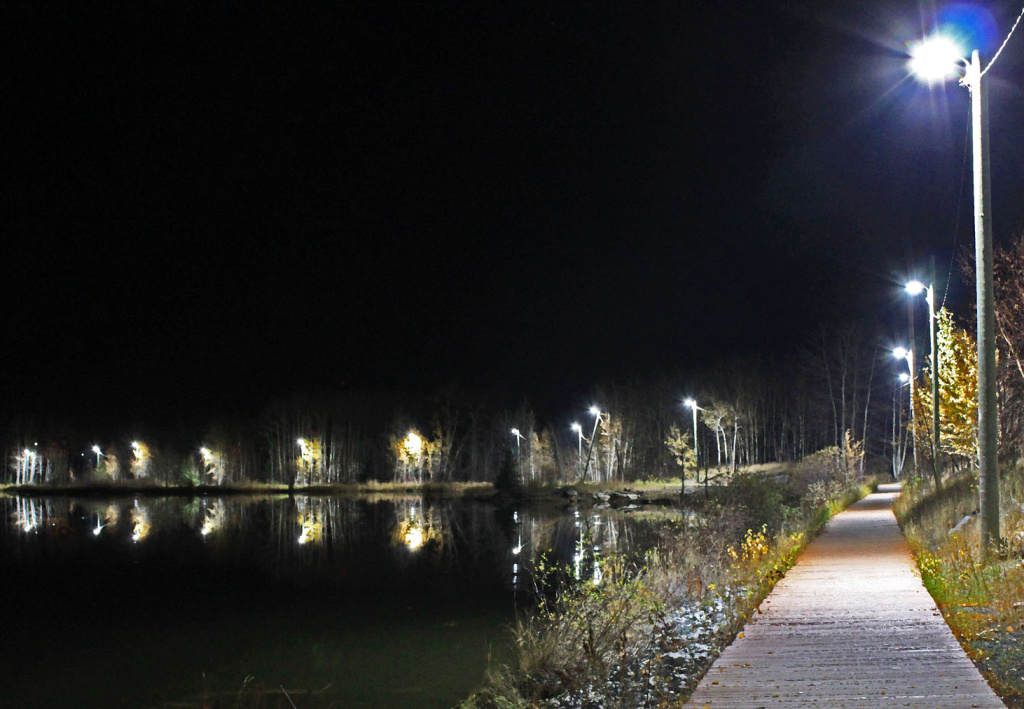 THE PROCESS
Applying for incentives is easy with our online application system, myEM. Business and building owners can apply on their own, or lighting suppliers or contractors can apply on their behalf.
All you need to do is log in and fill out your project information, we review the project details and send you your approval. Once you receive our approval, you can get started with your installation.
When your lighting upgrade is completed, upload your invoice to myEM. We'll process your application and send you your cheque!
ARE YOU A BUILDING OWNER?
Business and building owners or their lighting suppliers or contractors can apply for financial incentives through the Business Lighting Program on our website. Check out our program guide to see our incentive rates and eligibility requirements.
ARE YOU A LIGHTING SUPPLIER OR CONTRACTOR?
We highly encourage you to join our supplier network. You'll be listed on our website as a registered Efficiency Manitoba supplier and can offer our programs to your customers. You'll also have access to training opportunities and materials offered by our team of experts and can promote our energy efficiency programs in your advertising. The best part? It's free to register and participate.