Low carbon economy fund
LOW CARBON ECONOMY FUND: SUPPORTING NATURAL GAS Energy EFFICIENCY PROGRAMS IN MANITOBA
Providing ways to reduce energy bills for Manitoba homeowners and businesses, while protecting the environment is an important part of the work we do. That's why we're excited that approximately $32.3 million from the Government of Canada's Low Carbon Economy Leadership Fund has been announced to support our natural gas programs.
This funding will support our work to offer incentives and rebates to Manitobans who make natural gas saving upgrades in their homes and businesses. These upgrades include insulating a building heated with natural gas or putting in a smart thermostat. Income qualified customers can receive financial assistance for natural gas furnace and boiler upgrades.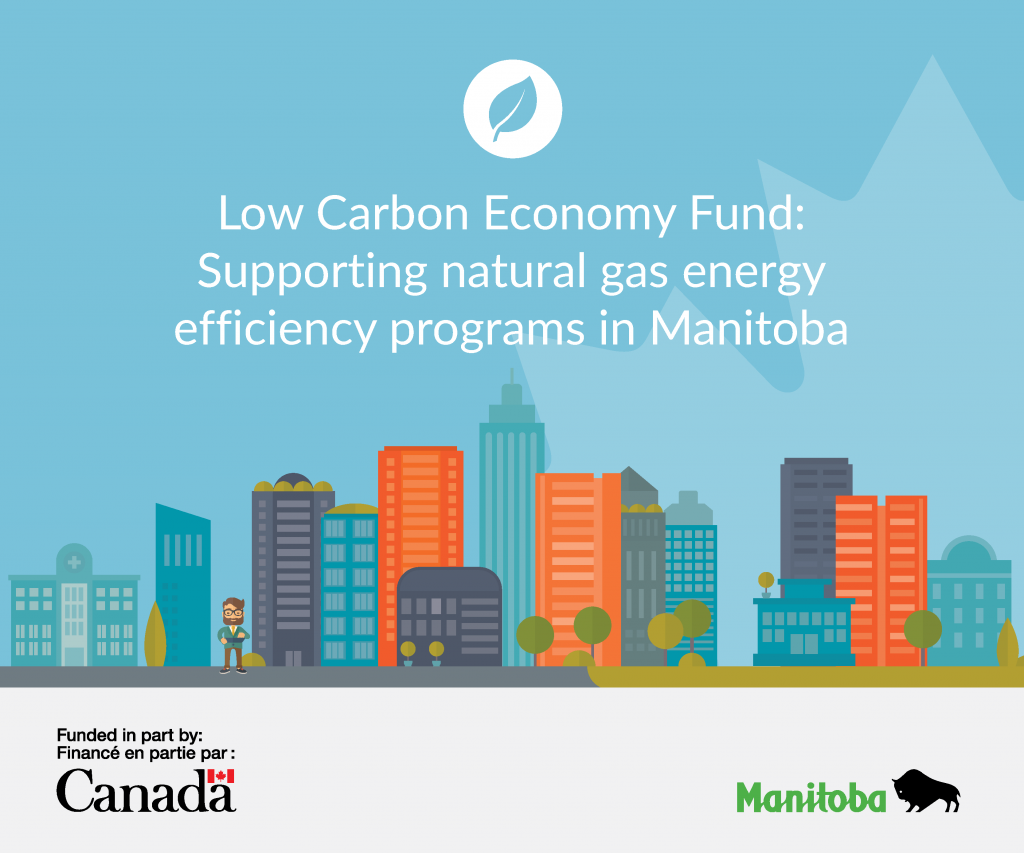 This is exciting news for Manitobans. The upgrades offered through our natural gas programs will help customers save money on monthly energy bills and reduce greenhouse gas emissions. Plus, these programs will create jobs in Manitoba, as we look towards economic recovery from the effects of the COVID-19 pandemic.
"Efficiency Manitoba has been created to provide energy and bill savings to Manitobans, along with resulting environmental benefits in the form of GHG emissions reductions. This announcement is great news for Manitobans with approximately 50 per cent of our natural gas energy efficiency programs now being funded through Canada's Low Carbon Economy Leadership Fund. We look forward to continued work with our private sector delivery partners and local businesses to support Manitoba's economic recovery efforts while offering great opportunities for Manitobans to save."


Colleen Kuruluk, CEO of Efficiency Manitoba
Programs, offers, and initiatives that are receiving funding will be identified on our website. As you're browsing for energy efficiency opportunities, check for this call-out on our program web pages: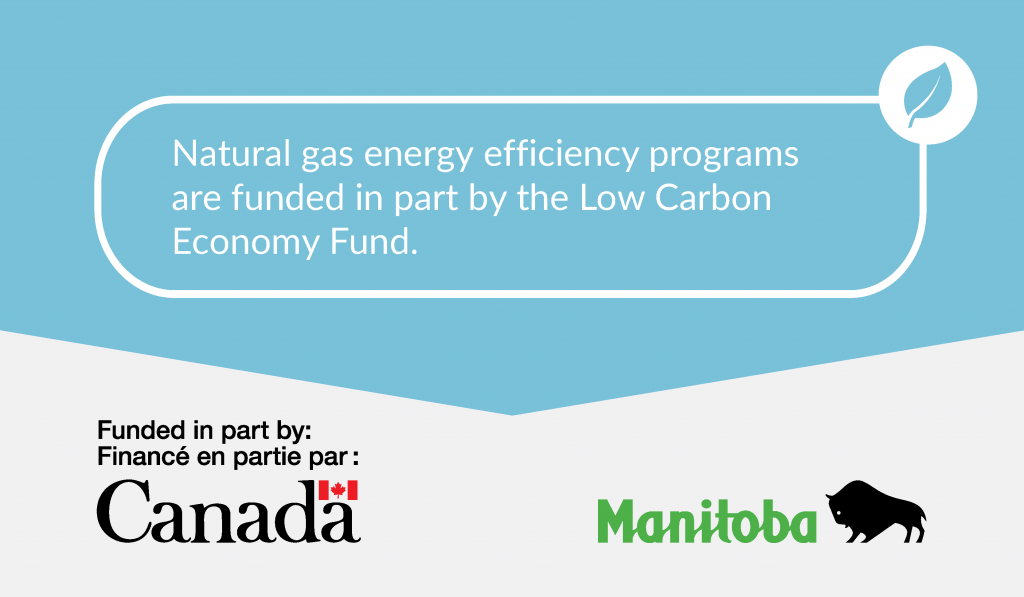 We recognize our role as a leader in energy efficiency and environmental protection – this funding provides an important contribution to our work. We're excited to help you save energy, money, and the environment.