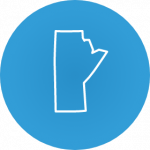 Efficiency Manitoba Supplier Network Registration
Join the Efficiency Manitoba Supplier Network
Interested in growing your business and helping your customers save energy and money? Join our network of suppliers to offer our incentive programs to your customers. Registration is free!
To register, please download and complete the Efficiency Manitoba Supplier Agreement and submit it using the form below. You are required to provide your business registration number for this process. After we review and process your application, we'll provide you with all the information needed to help your customers apply for our programs.
We've put together advertising guidelines for contractors and retailers. Registered suppliers can use the guidelines as a reference when you create your ads and promotional materials.
SUBMIT YOUR SUPPLIER AGREEMENT