Advanced HRV Control Program
GET A REBATE ON AN ADVANCED CONTROL FOR YOUR HRV UNIT
A heat recovery ventilator (HRV) helps maintain indoor air quality and lets you control humidity levels in your home.
An advanced HRV control can automate the process helping you save money on your energy bills.
We offer an instant rebate of up to $150 when you have a registered Efficiency Manitoba Advanced HRV control contractor install an eligible control.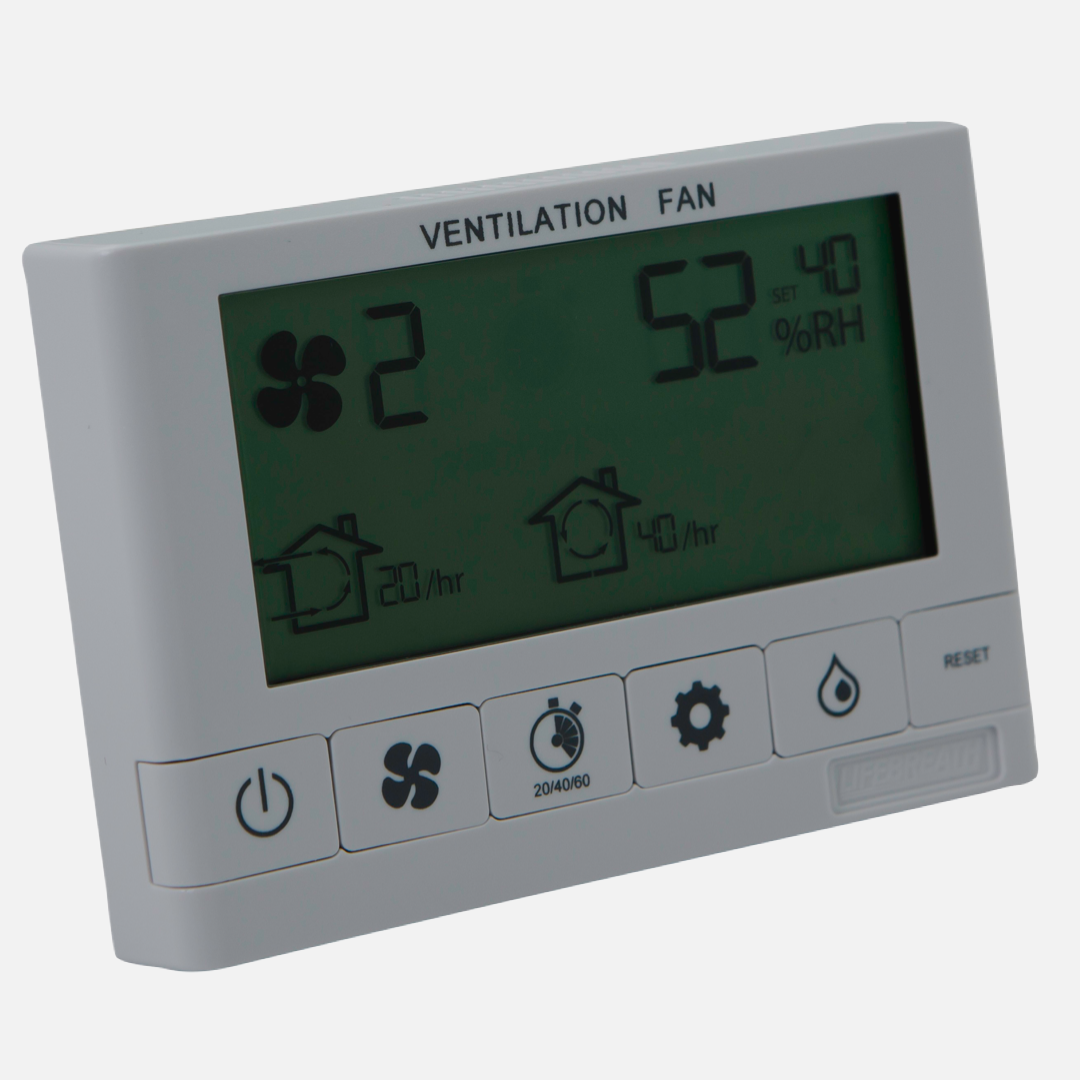 UP TO $150 REBATE
SELECT ADVANCED HRV CONTROLS

Get your rebate in 3 simple steps
CONTACT AN EFFICIENCY MANITOBA REGISTERED ADVANCED HRV CONTROL CONTRACTOR

Whether you're upgrading your current basic HRV control or installing an HRV for the first time and are choosing an advanced instead of a basic control, contact an EM registered Advanced HRV Control contractor.

If the HVAC contractor you would like to work with is not registered with Efficiency Manitoba they can participate; however they must first join our supplier network.

CONFIRM YOUR ELIGIBILITY

Check the eligibility information below and confirm with your contractor that you're eligible. Ask your contractor which advanced HRV control from our eligible product list will work for your system.

HAVE YOUR ADVANCED CONTROL INSTALLED

EM registered Advanced HRV Control contractors have the program application form and will complete the form with you. They will install and program the advanced HRV control, teach you how to use it, and apply the EM instant rebate directly to your invoice.

YOU QUALIFY IF
You're a homeowner in Manitoba and your name is on the Manitoba Hydro account for the home where the new control will be installed.
The advanced control is being installed in your primary residence. Seasonal properties or commercial properties are not eligible.
The advanced control being installed is on the eligible product list.
If you're replacing an existing HRV control, your previous HRV control must be a basic model (one with a simple dehumidistat control (often a rotary dial) and basic fan speed set points (off-min-max)).
---
This program is only offered through EM registered suppliers. Rebates are not issued directly to customers. Advanced controls installed by an HVAC contractor not registered with Efficiency Manitoba or controls not installed by a contractor (e.g. DIY installs) are not eligible for rebate.